The small design makes this ice mold easy to store & carry around.
Enjoy having a problem-free ice making experience with this ice press.
Gift this sphere ice mold to friends and the taste of cold drinks.
Compared to traditional ice ball makers, our ice press kit is extremely easy to operate and produces perfectly clear and rounded ice balls that adds an unforgettable taste to your alcoholic drinks.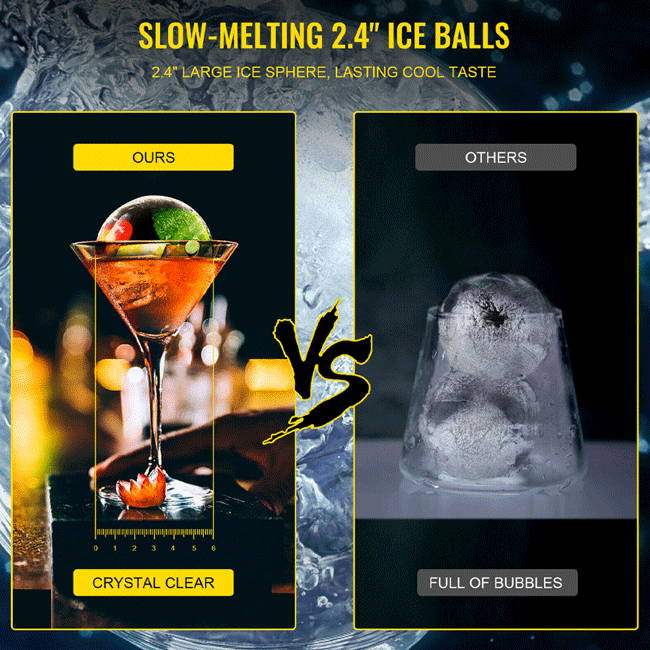 Weighing only 4 kg, the whiskey ice mold can be placed into your favorite bag and carried around to different venues such as cocktail parties, family gatherings, bachelor parties, weddings and much more.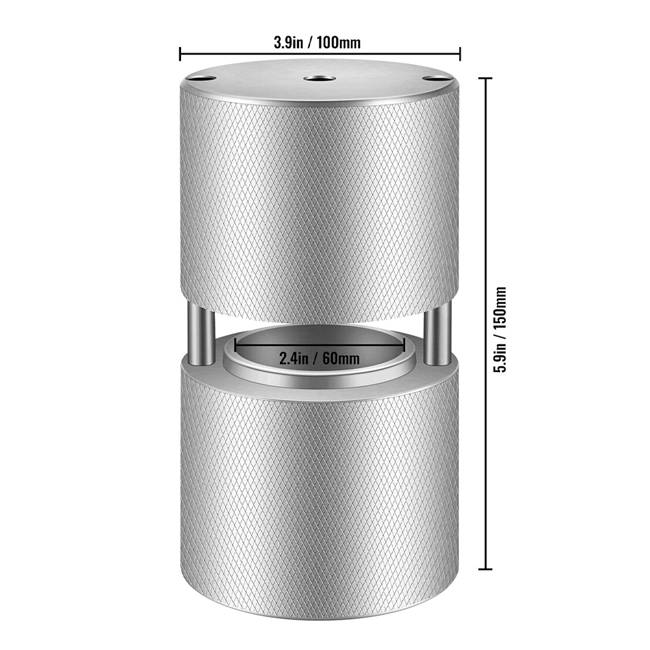 FREQUENTLY ASKED QUESTIONS
What material is this ball making press made of?
A: Aircraft Aluminum Alloy
Does this require any assembly?
A: No, it comes assembled.
What size of sphere is this capable of producing?
A: Balls with 2.4 inches in diameter.
Does it come with any warranty?
A: This product is back by a 30-day money back guarantee and a 2 year manufacture warranty. In addition, you may also purchase our extended warranty for greater coverage.