Featuring an upgraded camera lens, this hunting camera captures every detail of wild animals as soon as they appear.
The wireless capabilities of this game camera enables stunning shots to be captured automatically even when you are not near it.
This game camera is equipped with built-in infrared sensors that allows you to capture during the day and throughout the night.
This wildlife camera features super night vision, so can be used during the day and throughout the night. The built-in infrared sensors allow it to detect the movements of wild animals as soon as they enter the detecting range, making it one of the best trial game cameras.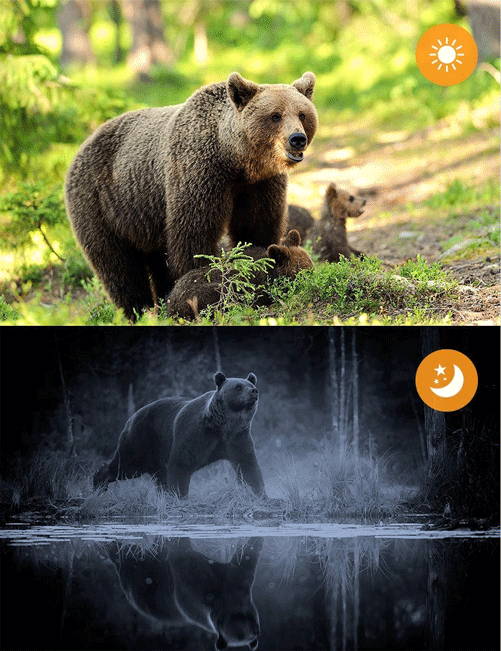 This outdoor game trail camera connects wirelessly to your smart devices via WIFI. This enables you to transfer your newly captured high resolution images and videos wireless and without any physical connections. It is extremely compact and blends in perfectly with the background, making it completely unnoticeable.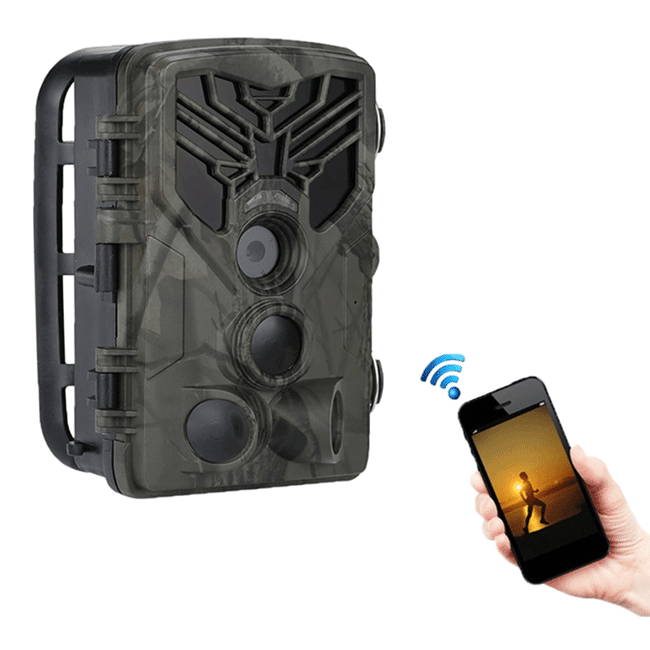 This hunting deer camera is extremely sturdy and can withstand extreme weather conditions such as in the rain, snow or even during a storm, it could still capture stunning videos and imagery.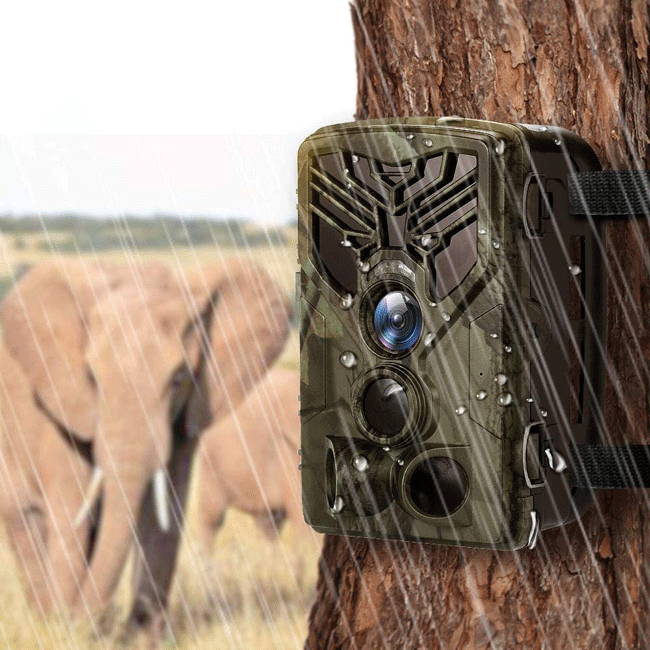 With only a 0.3 second trigger time, this WIFI trail camera captures moving images at extremely high rates. This becomes crucial when you know that every second matters and a slow trigger time could result in you completely missing out on those priceless captures.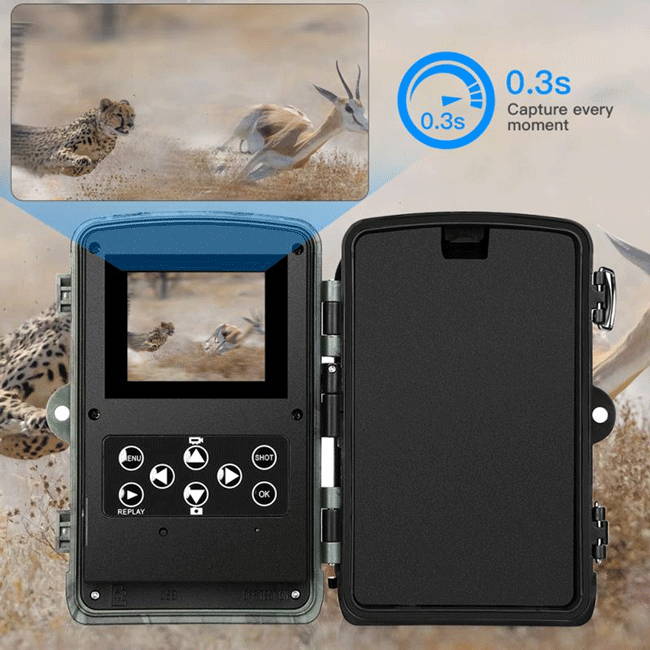 FREQUENTLY ASKED QUESTIONS
Can this camera send pictures to my phone?
A: Yes, it can do so via WIFI.
Does this camera support WIFI?
A: Yes, this trail camera supports WIFI.
Can the date and time be adjusted manually?
A: Yes, both are fully adjustable.
Does it come with any kind of warranty?
A: SAKSBY offers a 30-day money back guarantee on all products sold on SAKSBY.com.