This dip machine is a great addition to any existing home or office gym.
Enjoy 6 levels of height adjustable to suit all your fitness needs.
Gift this to friends and family and help them stay fit anytime year-round.
Standing tall above the ground, this luxurious all-in-one dip and pull up station is great for toning different muscle groups. It is extremely compact and doesn't take up much space making it easy to move around and assemble by yourself.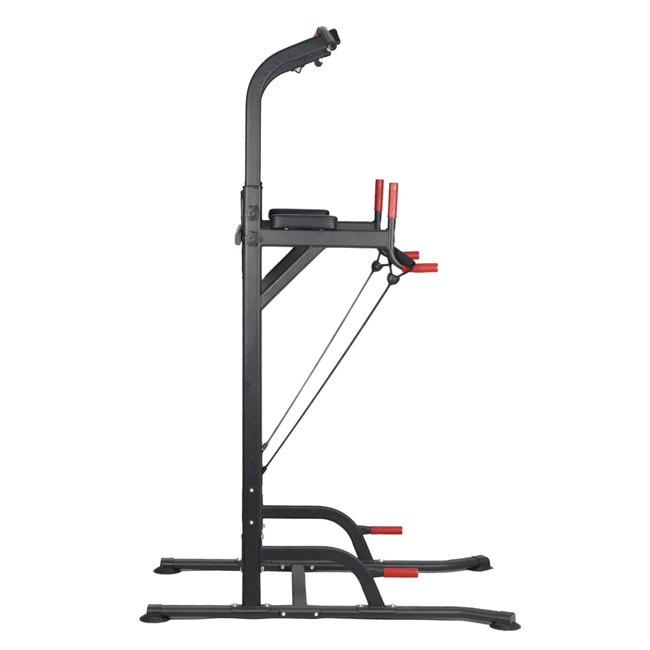 The ultra-thick steel pipes allow this fitness tower to carry as much as 150 kg. This way, even if you attached additional weight plates to your body, it will still hold up without any issues.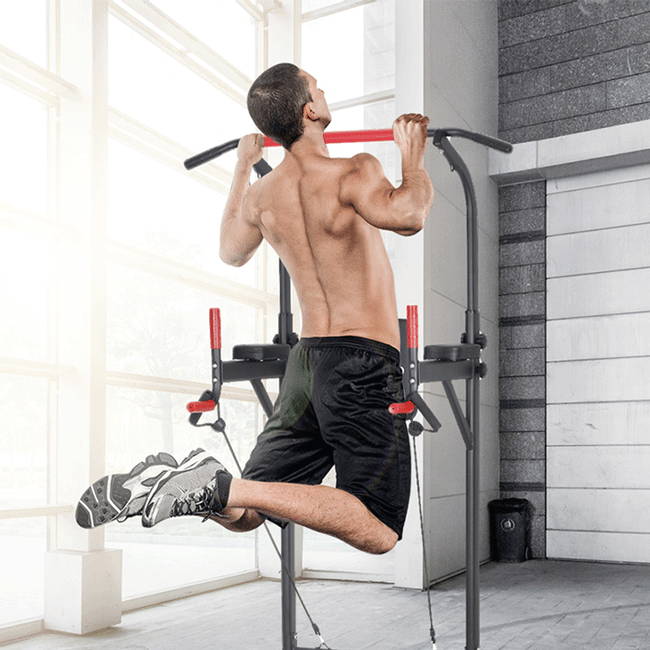 This dip bar comes equipped with padded back and armrests that keep your body in the correct position while you are working out. They help reduce unnecessary strain on your arms and back and prevents injuries.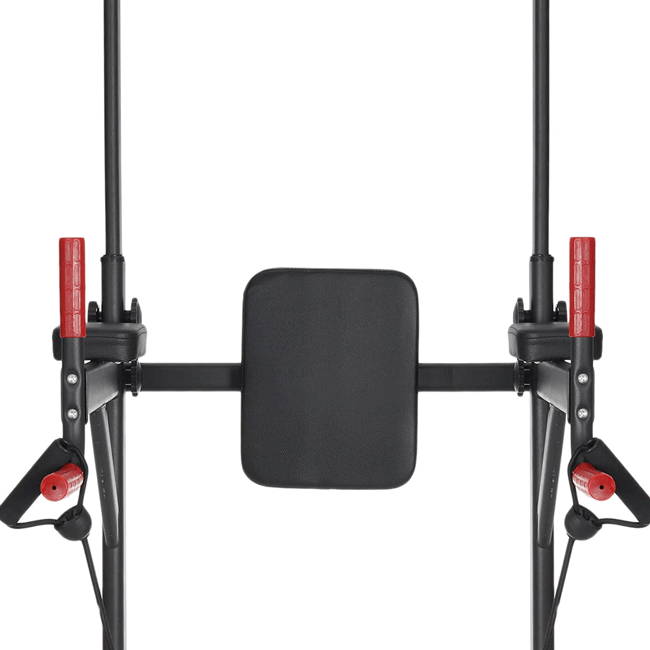 I am very happy with this product. It provides a good upper body workout in surprisingly little time.
Merrill H.
Well built and strong piece of equipment. It fits nicely in a comer yet big enough to do several exercises.
Jeff H.

Just what I needed to be able to do workouts at home. Great for dips and ab workouts. Highly recommend.
William E.

FREQUENTLY ASKED QUESTIONS
Does it have to be bolted to the floor when used?
A: No, it comes with suctions cups that anchors it securely to the ground.
What's the maximum capacity?
Is the machine easy to assemble and dissemble?
A: Yes, it comes with everything you need to set it up.
Does it come with any of warranty?

A: SAKSBY.com offers a 30-day moneyback guarantee on all products sold. In addition, there is a 1 year manufacture warranty.