Use this electric climbing wheelchair at home or in the public.
The evacuation stair chair comes fully assemble out of the box.
Gift this to someone who has difficulties moving up and down stairs.
Weighing only 38 kg, this elderly stair lifting chair can be folded up and placed into your car's trunk or put into storage when it is not being used. When it's time to climb again, simply unfold the chair without any assembly or disassembly work.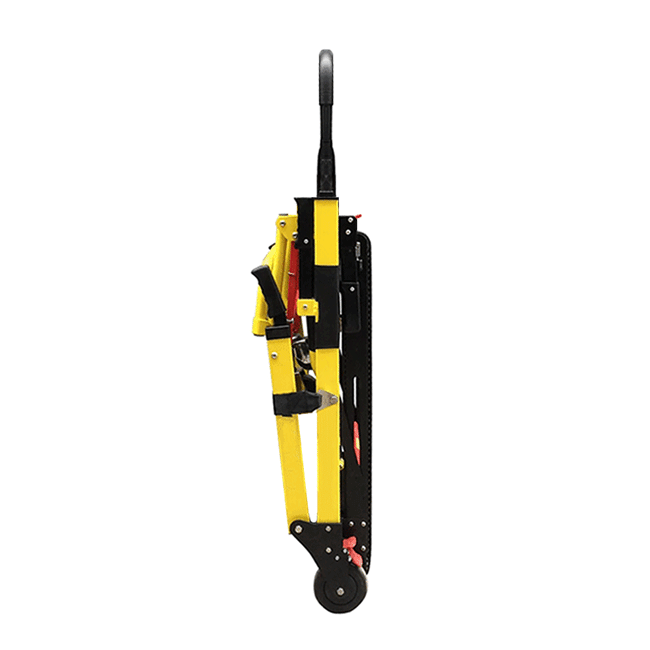 The mobile evacuation stair climbing wheelchair
features a set of performance threaded rubber belts that provide excellent traction and anchors the chair securely to the stairs, supporting your body at all times.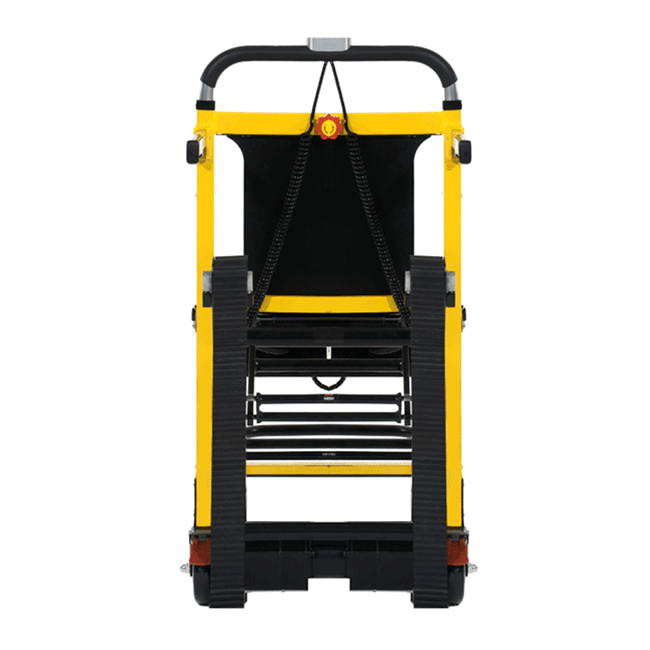 FREQUENTLY ASKED QUESTIONS
How many floors could it climb on one charge?
A: The manual chair lift could climb around 80 floors.
Does this require any assembly?
A: No, it comes assembled.
What is the chair's maximum weight capacity?
Does it come with any warranty?
A: This product is back by a 30-day guarantee and a one year manufacture warranty. In addition, you may also purchase our extended warranty for greater coverage.