SAKSBY.com Blog Contribution Policies
SAKSBY.com accepts and encourages bloggers to contribute their great articles sharing with our customers' opinions on home design, entertainment or some wonderful tricks in their lives.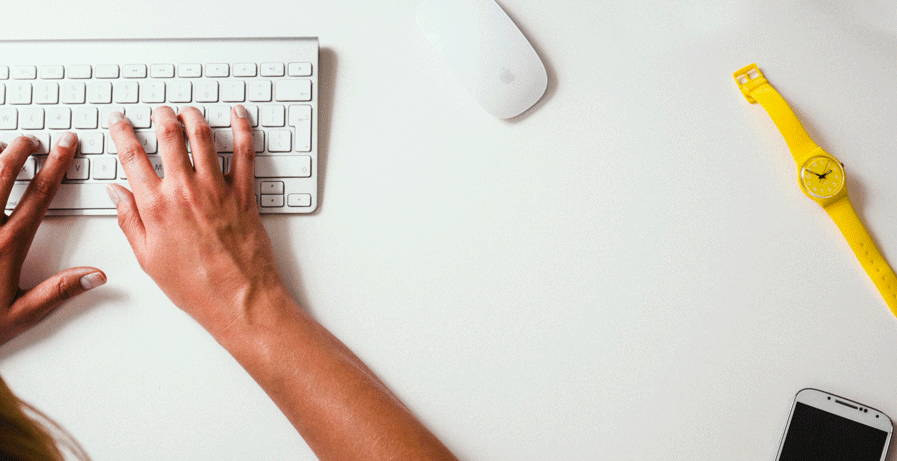 But to ensure the quality of our blog platform and avoid legal questions, we ask the authors to follow the principles as below:

1. Every article should have more than 400 words.
2. Please respect the copyright, trademark and other legal rights of others.
3. Please send us a complete folder including a word file and the images added in your articles, and the images should be smaller than 2 MB for us to upload successfully. If there is a referred picture, please remark the image source (better to write a name than a website as image credit).
4. Please don't mention other sellers especially those having similar business as SAKSBY.com.
5. Please don't write an obvious advertising article with strong business atmosphere.
6. SAKSBY.com allows you to add external links to your article, but please do not exceed two.
7. Please don't mention or contain external links related to the following contents:
a. External Links to Vendors of Alcohol, Tobacco or Controlled Substances
With regard to SAKSBY.com's policy on transactions of certain goods:
External links to appropriately licensed vendors of alcohol or tobacco are not in violation of this policy; neither are external links to appropriately licensed pharmacies for FDA (or equivalent) approved medications. Direct user-to-user transactions on SAKSBY.com involving any of these goods are strictly prohibited.
b. External Links to Firearm or Ammunition Vendors
With regard to SAKSBY.com's policy on transactions of certain goods:
External links to firearm vendors holding a Federal Firearms License are not in violation of this policy. However, links to vendors without an FFL are prohibited (this would include links to gun shows or other sales or listings, online or offline, where vendors do not hold an FFL). Direct user-to-user transactions arranged on SAKSBY.com for firearms or ammunition are also prohibited, regardless of whether either user holds an FFL.
This policy does not impact goods that do not meet the ATF definition of firearms or ammunition.
c. Don't Mention Involuntary Pornography
SAKSBY.com prohibits the dissemination of images or video depicting any person in a state of nudity or engaged in any act of sexual conduct apparently created or posted without their permission, including depictions that have been faked.
Images or video of intimate parts of a person's body, even if the person is clothed or in public, are also not allowed if apparently created or posted without their permission and contextualized in a salacious manner (e.g., "creepshots" or "upskirt" imagery). Additionally, do not post images or video of another person for the specific purpose of faking explicit content or soliciting "lookalike" pornography.
d. SAKSBY's Policy Against Transactions Involving Prohibited Goods or Services
Content is prohibited if it uses SAKSBY.com to solicit or facilitate any transaction or gift involving certain goods and services. You may not use SAKSBY.com to solicit or facilitate any transaction or gift involving certain goods and services, including:
Firearms, ammunition, bump-stock-type devices, explosives, or 3D printing files to produce firearms or bump-stock-type devices;
Drugs, including alcohol and tobacco, or any controlled substances (except advertisements placed in accordance with our advertising policy);
Paid services involving physical sexual contact;
Stolen goods;
Personal information;
Falsified official documents or currency
Fraudulent services
e. Don't Mention Sexual or Suggestive Content Involving Minors
SAKSBY.com prohibits any sexual or suggestive content involving minors or someone who appears to be a minor.
This includes child sexual abuse imagery, child pornography, and any other content, including fantasy content (e.g. stories, anime) that encourages or promotes pedophilia, child exploitation, or otherwise sexualizes minors. Depending on the context, this can in some cases include depictions of minors that are fully clothed and not engaged in overtly sexual acts.
If you are unsure about a piece of content involving a minor or someone who appears to be a minor, do not mention it.
f. Don't Mention Someone's Private or Personal Information
It is not allowed to mention someone's personal information or post links to personal information. This includes links to public Facebook pages and screenshots of Facebook pages with the names still legible.
Posting someone's personal information will get you blacklisted. When posting screenshots, be sure to edit out any personally identifiable information to avoid running afoul of this rule.
Public figures can be an exception to this rule, such as posting professional links to contact a congressman or the CEO of a company. But don't post anything inviting harassment, don't harass, and don't cheer on or upvote obvious vigilantism.
g. Don't Mention Violent Content
Do not mention content that encourages, glorifies, incites, or calls for violence or physical harm against an individual or a group of people; likewise, do not mention content that glorifies or encourages the abuse of animals. We understand there are sometimes reasons to mention violent content (e.g., educational, newsworthy, artistic, satire, documentary, etc.) so if you're going to mention something violent in nature that does not violate these terms, ensure you provide context to the viewer so the reason for these articles is clear.

Please abide by the above policies if you want to contribute an article to our blog site, or we reserve all rights to refuse to publish your article. If you don't have any questions and promise to obey our policies, we welcome you to send your article to marketing@saksby.com right now! Thanks for your love and support. Looking forward to hearing from you.