Use this coffee machine anywhere at home or in the office.
This latte machine for home comes assembled out of the box.
Gift this to your friends and let them enjoy a tasty caffeinated drink.
The small espresso machine is suitable for use in any kitchen or pantry. The machine is designed with a set of simple buttons that allow you to choose from classic Espresso, cappuccino to steam-heat milk, or other beverages.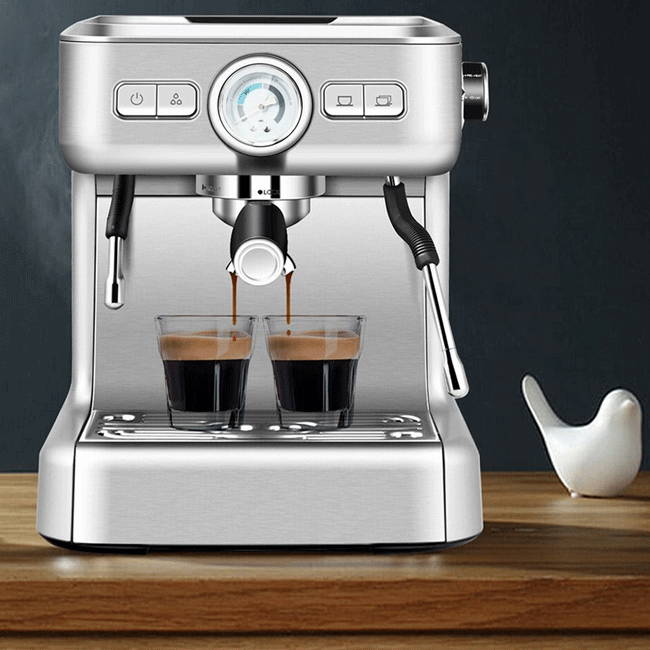 Featuring an ultra-large water tank, it takes less than a minute to make multiple double shots of espressos at a time. This way, you and your friends can enjoy professionally made espressos anywhere and at anytime.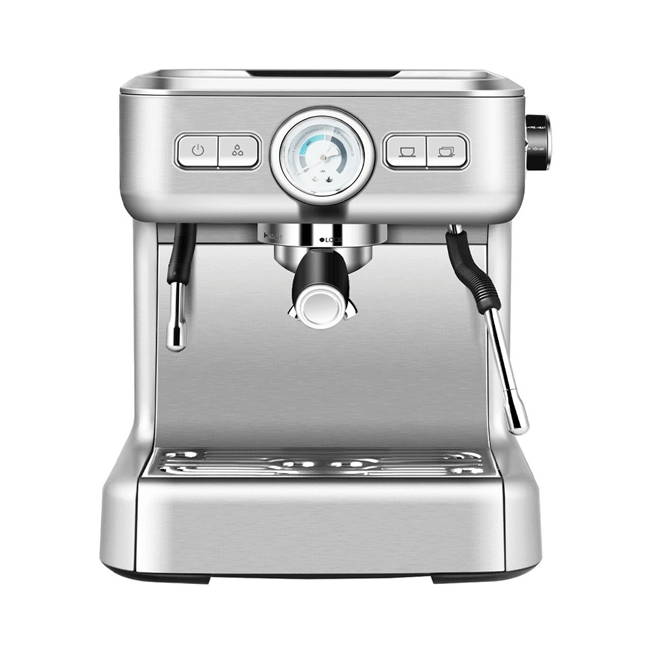 FREQUENTLY ASKED QUESTIONS
What kind of coffee beans can this maker use?
A: It will work with any regular beans.
Does this require any assembly?
A: Yes, minor assembly is required.
Is the pressure of the steam wand adjustable?
A: No, the pressure is not adjustable.
Does it come with any warranty?
A: SAKSBY offers a 30-day money back guarantee on all products sold on SAKSBY.com. In addition, you may purchase our extended warranty.