The ergonomic design allows it to be placed anywhere you like.
Enjoy a problem-free workout experience with everything you need.
Gift this to friends and help them stay fit throughout the year.
With thick foam roller padding and a fully functional leg developer, for an enjoyable strength training experience, the additional dual function leg developer allows you to execute leg extensions.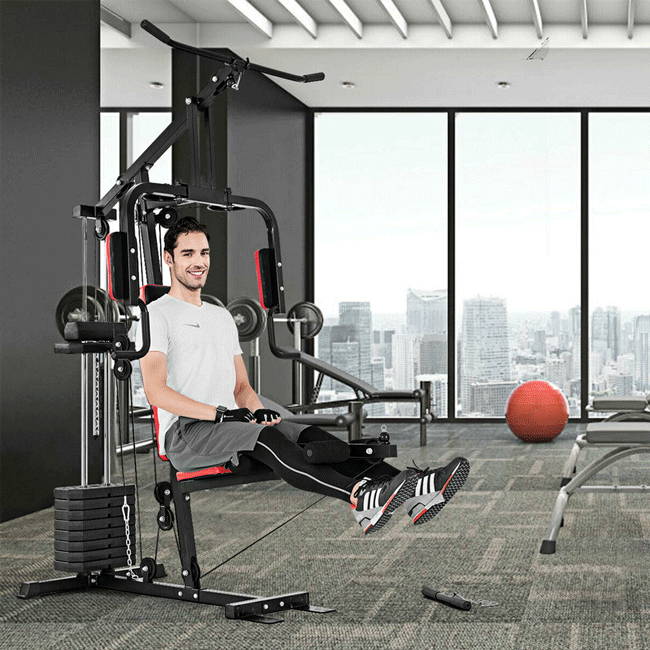 Equipped with a dual function press arm, the workout machine allows you to engage in an upper body workout without needing to change position or stations. The pulleys that can be used for a wide variety of body exercises.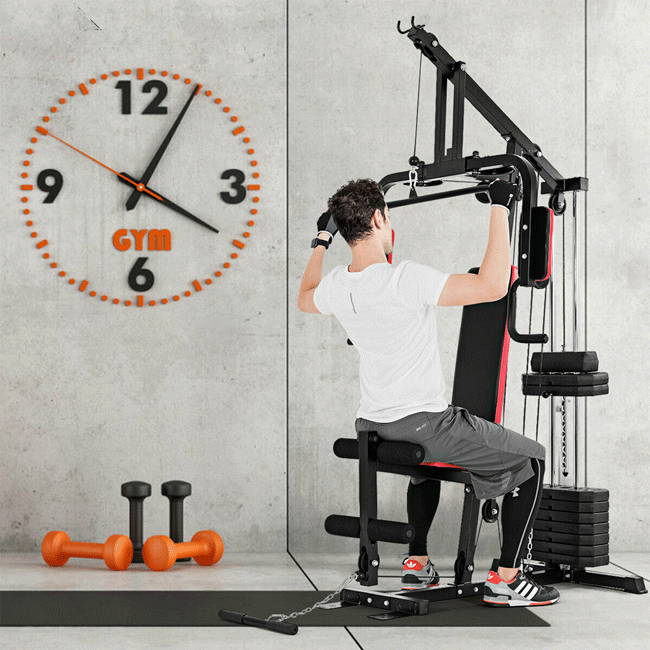 The weight machine is equipped with 10 weight racks that supports up to 100lbs. This way, you could target your entire body with a range of workout options designed to tone your muscles and develop powerful strength.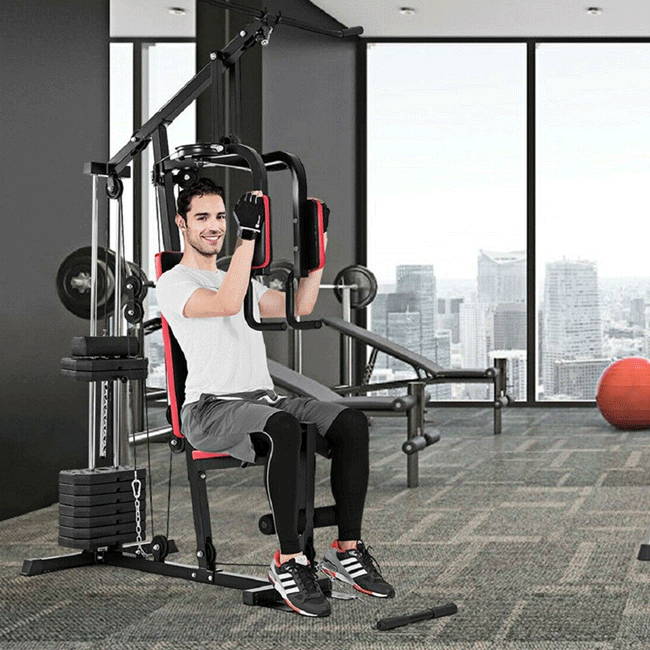 FREQUENTLY ASKED QUESTIONS
How many different exercises can you do with this?
Does this require any assembly?
A: Yes, minor assembly is required.
Are the weights included with this weight machine?
A: Yes, all four sides have windows and built-in gun holes.
Does it come with any warranty?
A: This product is back by a 30-day money back guarantee and a 1 year manufacture warranty. In addition, you may also purchase our extended warranty for greater coverage.