The washer's compact design makes it suitable for use in apartments.
Enjoy keeping your clothes clean and dried without any installations.
Gift this portable washing machine & share the joy of clean clothes.
Unlike traditional washing machines, this portable clothes washer does not require connection to any external water source or exhaust duct. You could simply use clean water from a bucket to pour in and wash your clothes.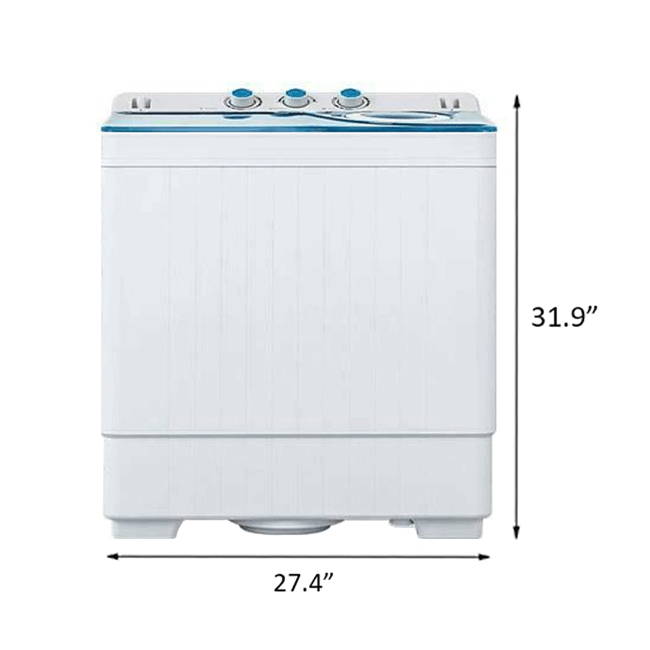 This portable washing machine and dryer is perfect for places with limited space such dorms, apartments, RVs and much more. With its space-saving design, you can just store it in your closet, garage or even the bathroom.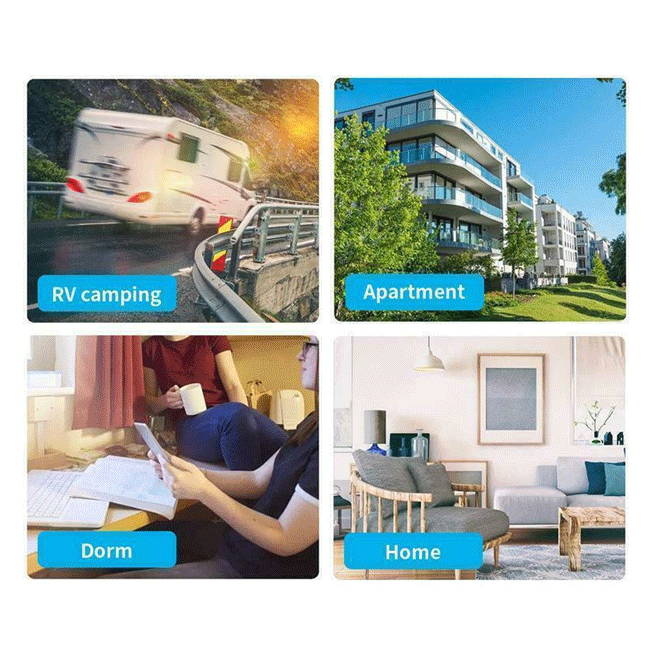 The compact washing and drying machine features a simple control panel that allows you to tailor the washing and drying to your heart's content. Plus, it comes with a timer so you won't need to stand and wait for your clothes to get cleaned.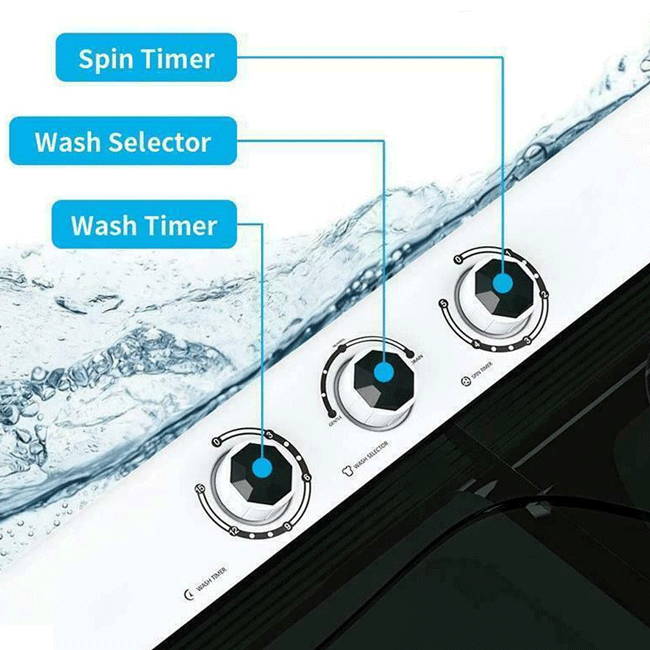 FREQUENTLY ASKED QUESTIONS
How many pounds of clothing would fit in the washer?
Does this require any assembly?
A: No, it comes assembled.
Is a pump required to drain the water out of the unit?
A: No, the unit comes with a built-in drain pump..
Does it come with any warranty?
A: This product is back by a 30-day money back guarantee and a 1 year manufacture warranty. In addition, you may also purchase our extended warranty for greater coverage.