The versatile design makes this tumbler suitable for use in the backyard.
The composter requires little assembly and is super easy to operate.
Gift this compost mixer to friends and the fun of outdoor composting.
The clear ice maker features an intuitive interface that allows you to customize your ice cubes with a single press of a button. Better yet, it is equipped with a self-cleaning mode that saves you from needing to manually clean it yourself.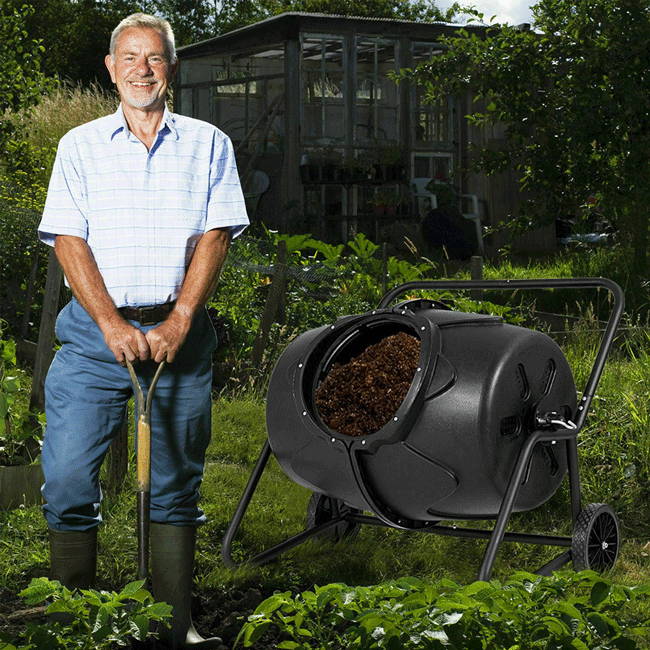 The rotating compost bin is equipped with a large 50 gallon barrel that allows for more composting to be done at a time, giving your plants the nutrient-dense fertilizer that they crave for and need.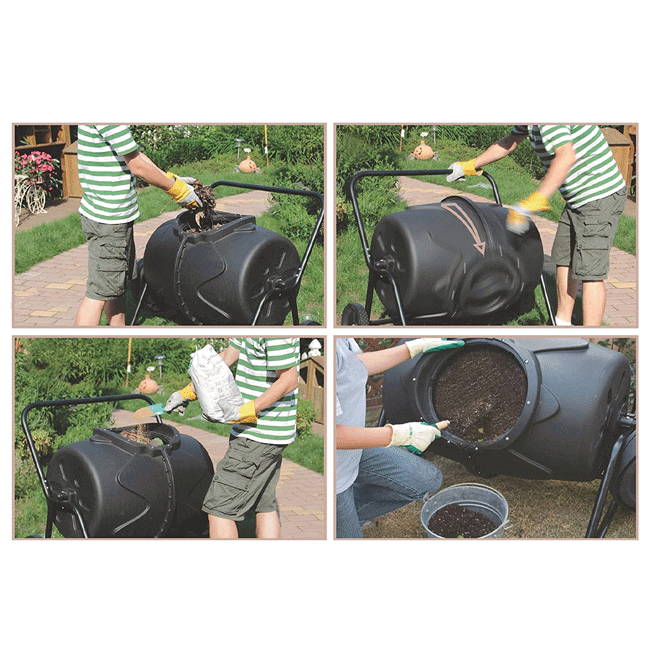 The tumbler is rotatable making it good for balancing the ingredients and accelerating the decomposition rate. The iron frame features a buckle that allows you to lock the barrel in position when you are loading it.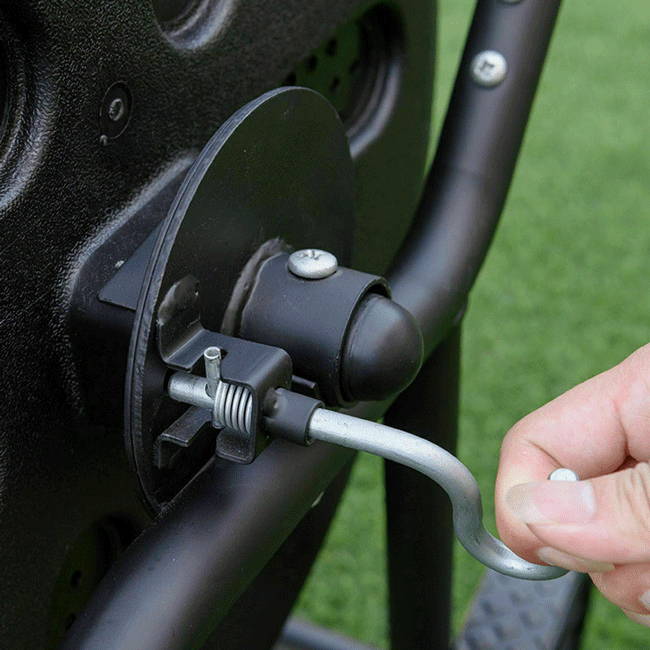 FREQUENTLY ASKED QUESTIONS
How many gallons will this spinning composter hold?
Does this require any assembly?
A: Yes, minor assembly is required.
What type of materiaI is the drum composter made of?
A: A combination of iron and PP material.
Does it come with any warranty?
A: This product is back by a 30-day money back guarantee and a 1 year manufacture warranty. In addition, you may also purchase our extended warranty for greater coverage.