The small design makes this home fryer easy to store & carry around.
Enjoy a clean and problem-free frying experience with this kitchen fryer.
Gift this fries fryer to friends who need a commercial-grade fryer.
The double fryer is capable of making a large variety of dishes that include French Fries, onion rings, egg rolls, fried chicken, panko shrimp and any other deep fried food. It is easy to use and requires very little setup time.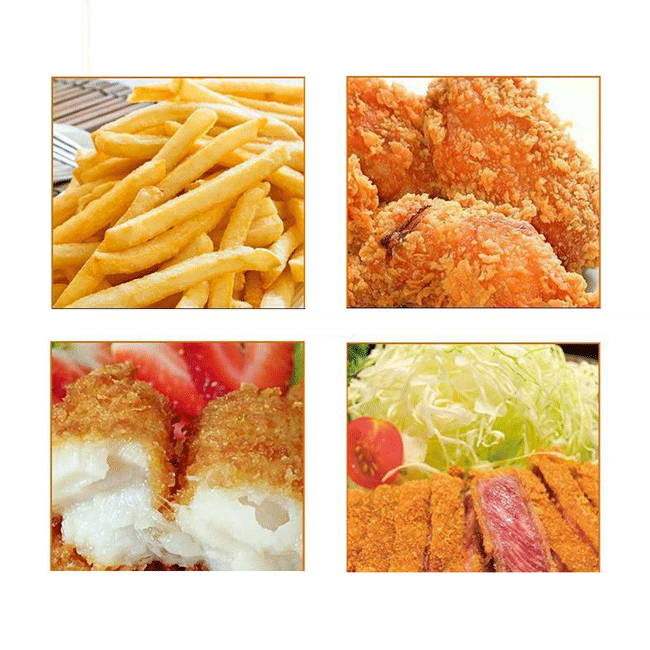 Equipped with either a single or double basket, the electric fish fryer is a perfect addition to any existing kitchen and allows you to fry different foods at the same time, making it more convenient and efficient.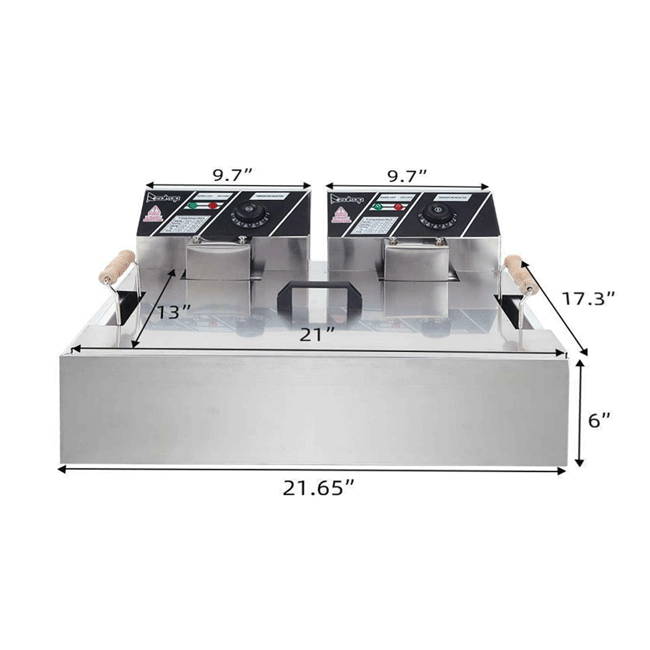 FREQUENTLY ASKED QUESTIONS
What is the temperature range of the deep fryer?
Does this require any assembly?
A: No, it comes assembled.
Are the baskets included with the electric fryer?
A: Yes, the baskets are included.
Does it come with any warranty?
A: This product is back by a 30-day money back guarantee and a 1 year manufacture warranty. In addition, you may also purchase our extended warranty for greater coverage.