This portable AC unit can be used anywhere at home or the office.
Have it setup in seconds and enjoy cooled air while you are inside.
Gift this to friends and help them stay nice & cool all summer long.
Control the various settings from anywhere within your house or office and enjoy staying cooled without touching the AC unit itself. This way, you can remain nice and comfortable on your bed or couch.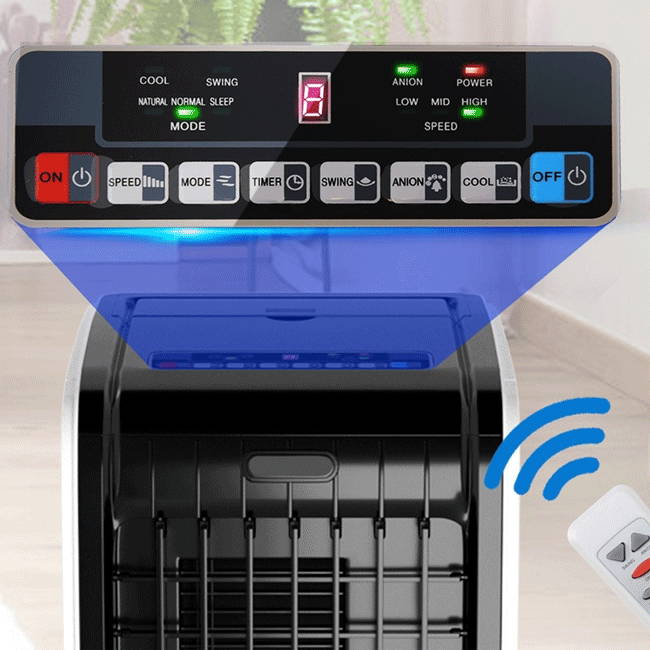 Unlike a traditional fan or air conditioner, this evaporative cooler offers better cooling with a higher wind volume, lower temperature. The large-capacity water tank save you from adding water continuously.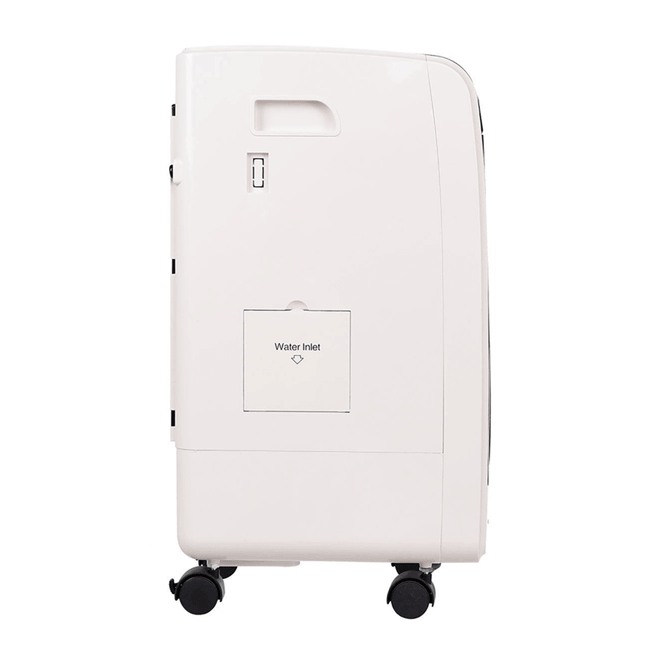 FREQUENTLY ASKED QUESTIONS
Is an exhaust duct or any installation required?
A: No exhaust duct or installation is required.
Does this require any assembly?
A: Yes, minor assembly is required.
Will I need to fill it with freon for it to stay cool?
A: No, this unit uses a combination of ice and water to stay cool.
Does it come with any warranty?
A: This product is eligible for a 90-day money back guarantee. In addition, you may purchase our extended warranty for additional protection.