The compact design makes it suitable for use anywhere outdoors.
This heavy duty dehydrator is easy to operate and requires no assembly.
Gift this to friends who need additional food dehydrating space.
Unlike traditional fruit dryers, this one features a touch controller that allows you to control the time and temperature of dehydration, making it extremely convenient when you have little time to monitor it.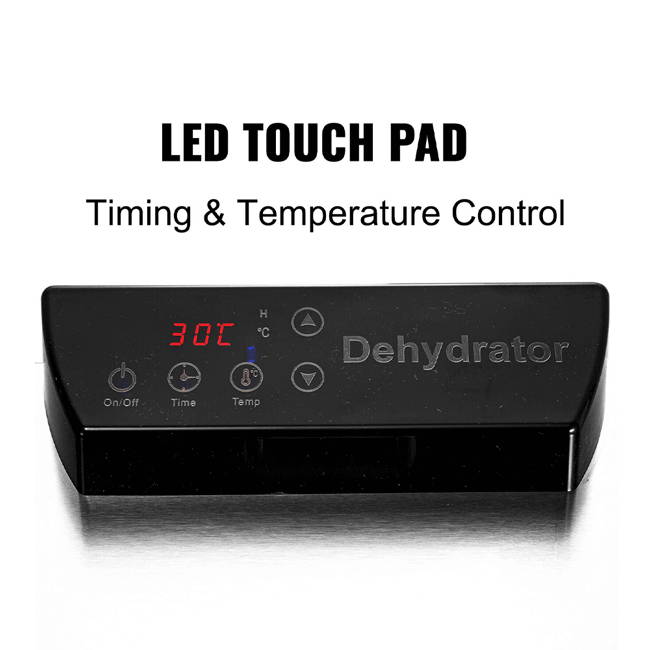 The commercial dehydrator is suitable for dehydrating a wide variety of food such as meats, vegetables, fruits, mushrooms, herbs, and much more. This way, you can do all your dehydration in a single unit and without additional equipment.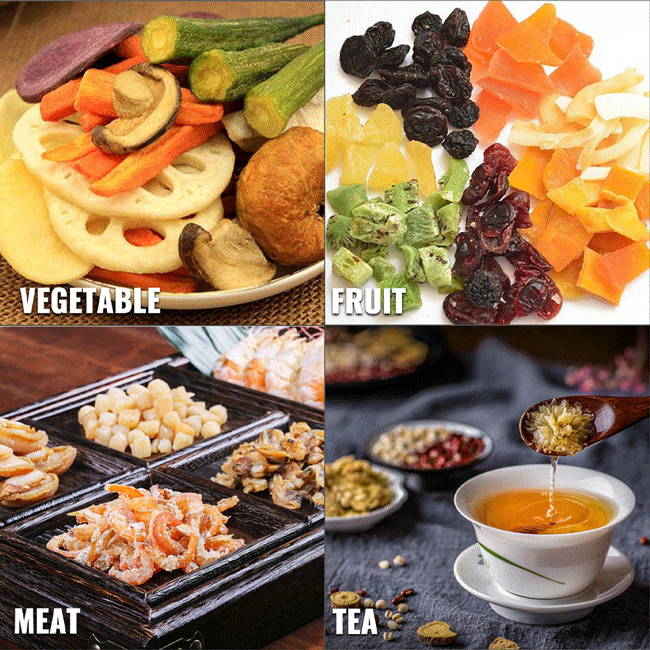 Featuring a series of vents at the front, this dehydrator oven allows outside air to circulate throughout the unit, thereby, evenly distributing the heat across all levels and keeping the each level well dehydrated.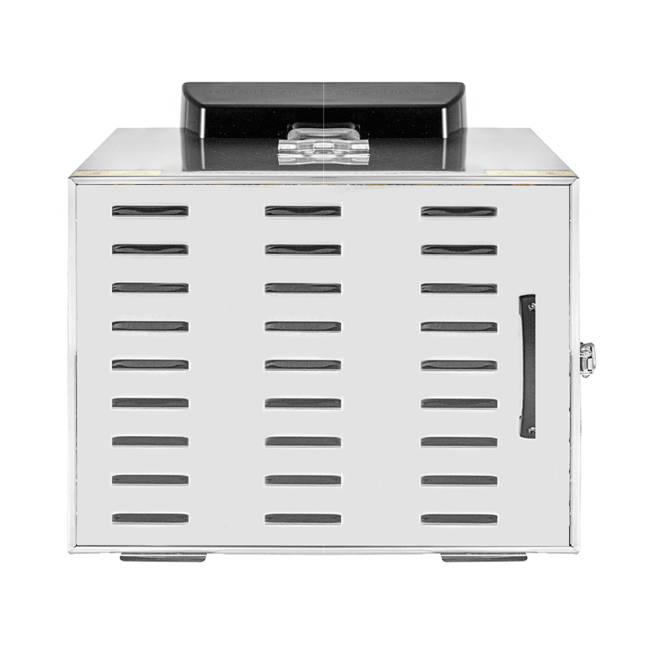 FREQUENTLY ASKED QUESTIONS
How many trays is included with this dehydrator?
A: 10 food trays, 1 dip tray.
Does this require any assembly?
A: No, it comes assembled.
What kind of certifications does this oven have?
A: FDA, ROHS, and CE certifications
Does it come with any warranty?
A: This product is back by a 30-day money back guarantee and a 1 year manufacture warranty. In addition, you may also purchase our extended warranty for greater coverage.