This electric meat slicer is suitable for both home and commercial use.
This electric meat slicer comes with everything you need in the box.

Gift this cutter to friends and help them slice their meat more efficiently.

Our meat band saw is engineered to help you effortlessly cut through different types of meat without having to exert much effort. Simply secure the slab of meat onto the meat cutting machine and slice away.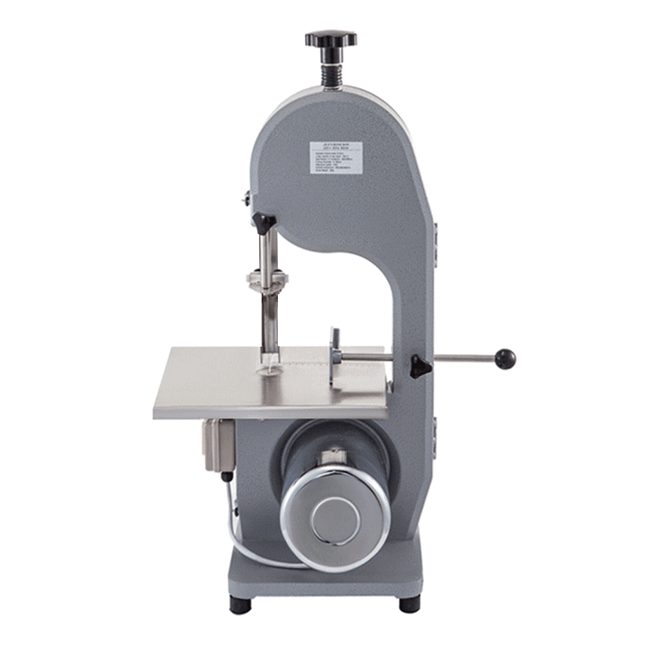 Best of all, the bone cutter features a powerful 850 watt electric copper motor that is capable of cutting through both frozen and thawed meat, making it perfect for all types of meat cutting jobs.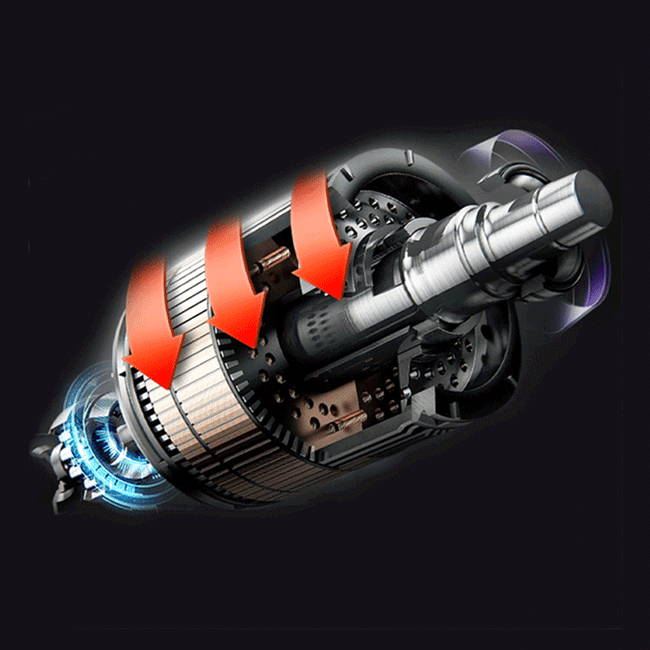 Standing only 35 inches above the ground, the meat cutter machine can be placed on any countertop and used at home or in a commercial setting. This way, you could enjoy cutting meat, veggies, fruits and more much at any time.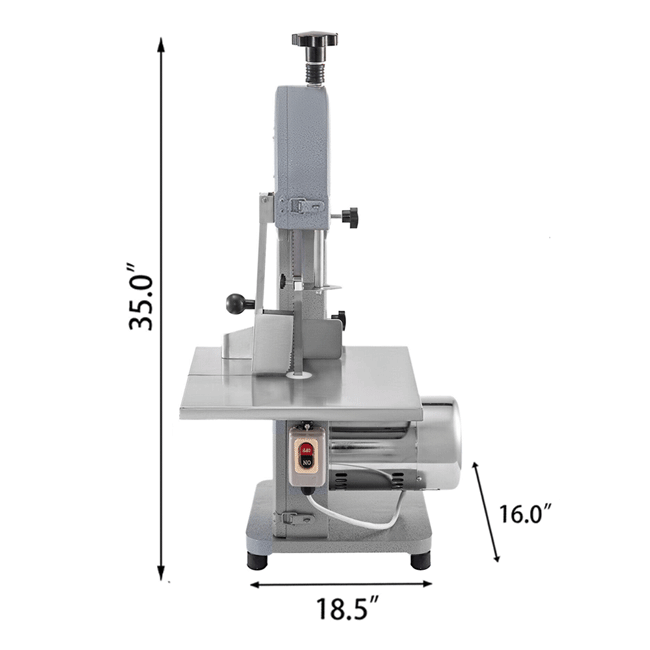 FREQUENTLY ASKED QUESTIONS
How many blades are included with the machine?
A: It comes with 3 saw blades.
Does this require any assembly?
A: Yes, minor assembly is required.
What type of meat is this meat slicer suitable for?
A: It is good for both dried and forzen meat.
Does it come with any warranty?
A: This product is back by a 30-day money back guarantee and a 1 year manufacture warranty. In addition, you may also purchase our extended warranty for greater coverage.