The small design makes this grease trap suitable for most sinks.
Save yourself the need to constantly unclog greasy water pipes.
Gift this grease tank to friends and help them clean their water.
The grease catcher can be connected to any home or commercial kitchen sink without any difficulties. It features a side inlet and outlet that attaches directly to existing pipes, making it extremely easy to use.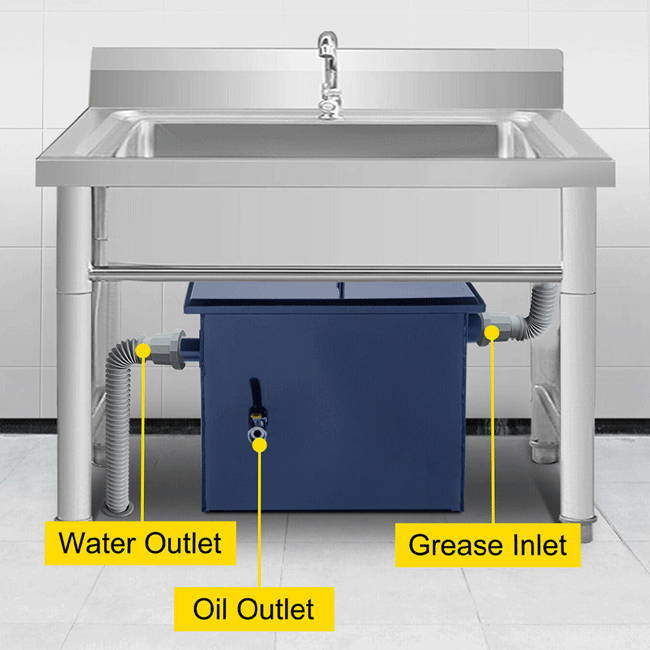 Weighing less than 20 kg, the fat trap can be installed anywhere in restaurants, bars. cafes, canteens, factories and much more. Plus it comes with a lid the keeps any odor from escaping the above ground kitchen grease trap.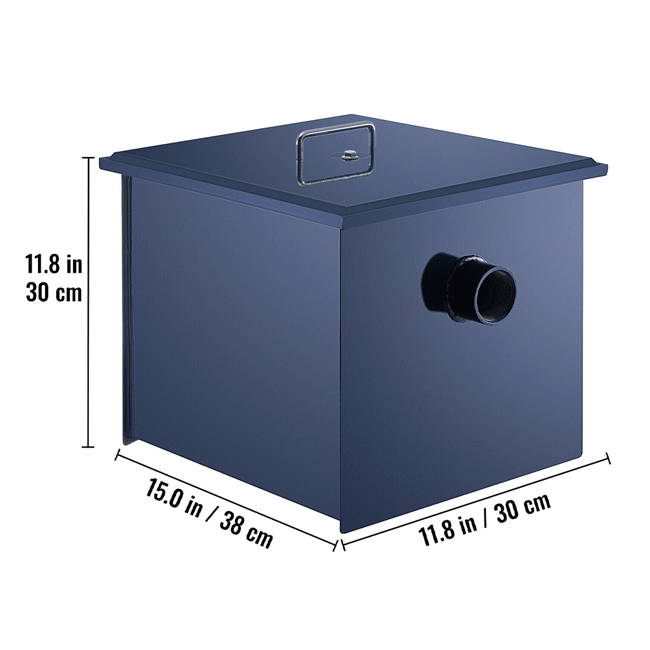 Fractional filtration is adopted for a better water filtration. The filter baffle will stop the solid waste, and then the rest grease will flow through the oil filtering area. Finally, the filtered water will be discharged from the drainage outlet.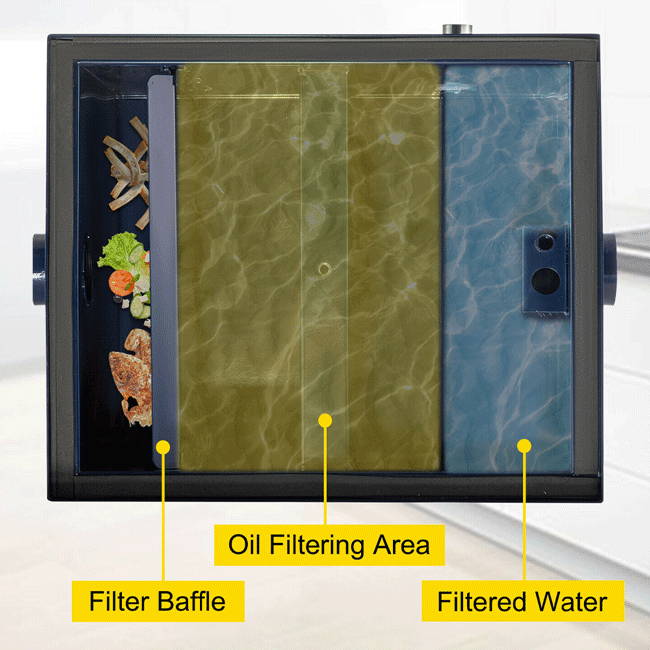 FREQUENTLY ASKED QUESTIONS
What is the maximum storing capacity of trapper?
A: Depending on the size, the unit can store up to 30 lbs of grease.
Does this require any assembly?
A: Yes, minor assembly is required.
What is the diameter of the inlet & outlet opening?
A: Both are 2.0 inches in diameter.
Does it come with any warranty?
A: This product is back by a 30-day money back guarantee and a 1 year manufacture warranty. In addition, you may also purchase our extended warranty for greater coverage.