This dog crate is collapsible, making it easy to store and transport.
Know that your buddy is in a safe spot when you are not around.
Gift your little one a spacious home and let him enjoy a nice stay.
This large dog crate is equipped with a large removable sliding tray that is located at the bottom of the crate that allows for easy cleaning after your buddy finishes his business. Simply slide the tray outwards, remove the waste and that's it.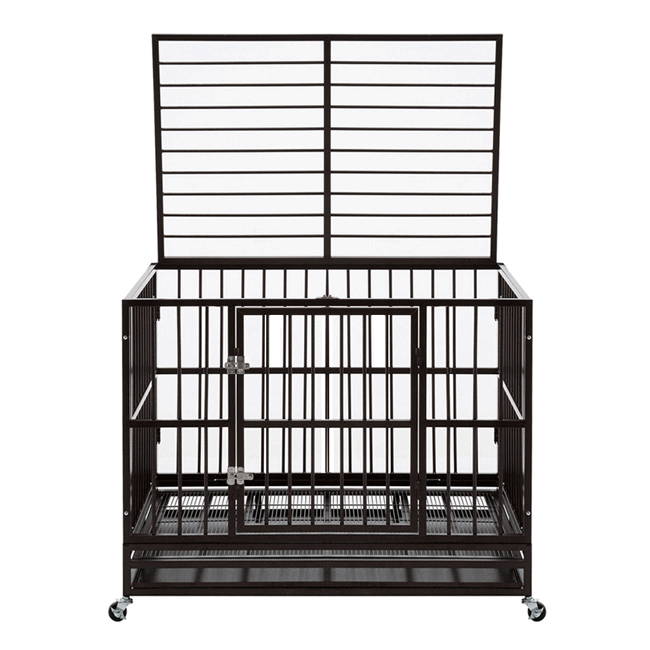 This premium dog crate is suitable for dogs that are less than 80 kg or 176 lbs and has wheels with foot brakes so you can move it around your home to that perfect spot before your dog gets in and enjoys his comfortable stay.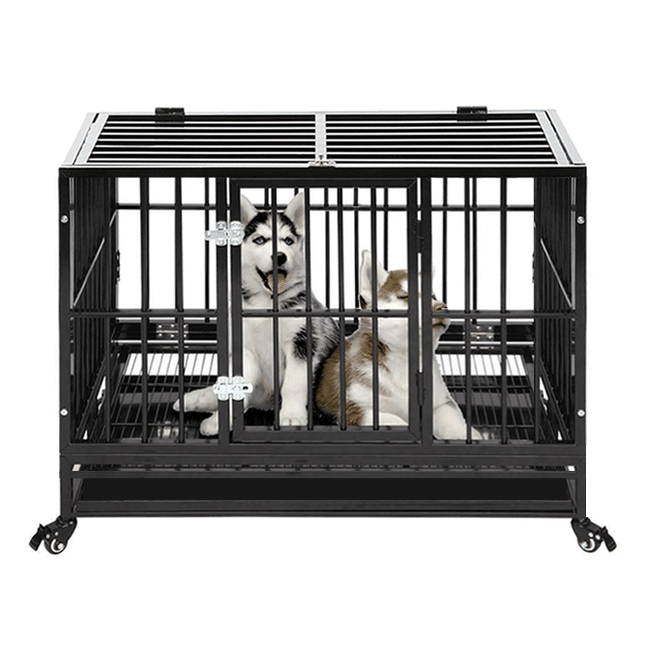 Unlike traditional crates, this one is extremely durable and will not only last for years to come, but will also prevent your dog from damaging the crate. It features dual locks that keep the door securely shut.
FREQUENTLY ASKED QUESTIONS
Can the wheels be removed from the crate?
A: Yes, they are removable.
Does this require any assembly?
A: Yes, minor assembly is required.
What is the weight limit of this dog kennel?
Does it come with any warranty?
A: This product is back by a 30-day money back guarantee and a 1 year manufacture warranty. In addition, you may also purchase our extended warranty for greater coverage.