The compact design makes it suitable for use anywhere outdoors.
This propane heater is easy to setup and start using within minutes.
Gift this to friends who need additional warm when chilling outside.
Unlike traditional propane heaters, this one features a large front door that allows you to easily access the propane tank and replace when it is out of gas. Plus, the built-in holes allow any gas to escape and not build up with the unit.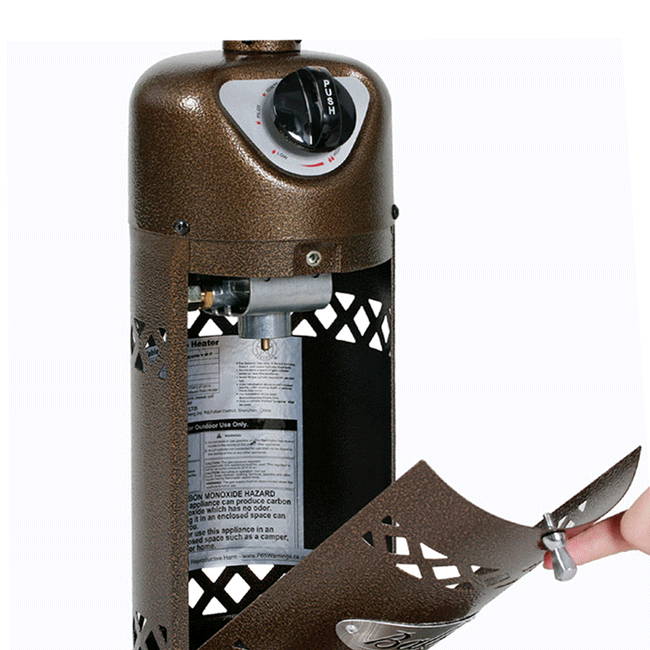 Place this propane patio heater anywhere outdoors and let it completely transform your outdoor living space. The heater itself requires no wiring, cables or tubing and can function as a standalone unit.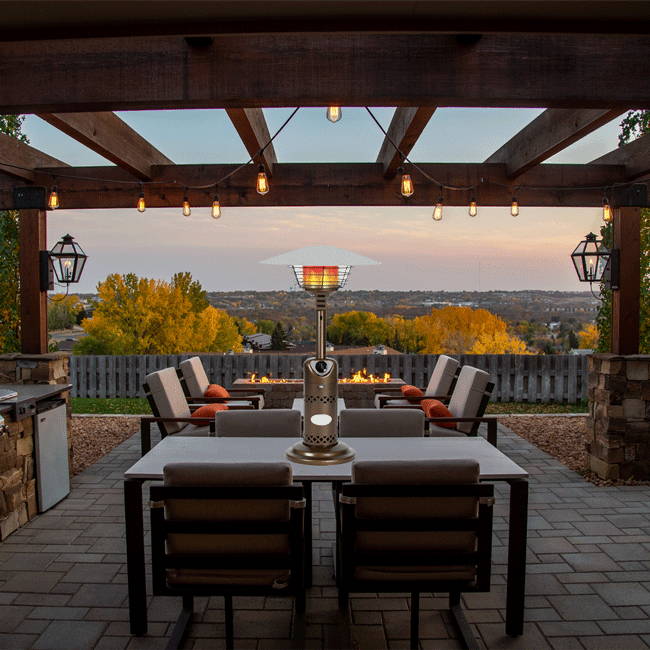 Measuring only 34" tall, the patio heater is extremely compact and is easy to carry around. Even with a propane tank attached, the outdoor heater still remains lightweight, so anyone could position it completely hassle-free.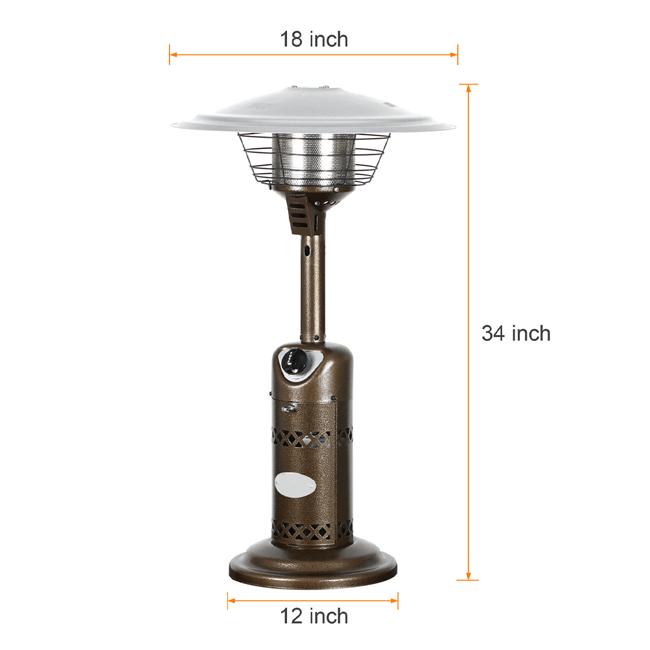 FREQUENTLY ASKED QUESTIONS
How many hours could a single propane tank last?
Does this require any assembly?
A: Yes, minor assembly is required.
What type of propane tank does this heater use?
A: 1 x 1lb gas grill propane tank.
Does it come with any warranty?
A: This product is back by a 30-day money back guarantee and a 1 year manufacture warranty. In addition, you may also purchase our extended warranty for greater coverage.