This vibration platform can be used anywhere at home or office.
The machine comes with everything you need to lose weight.
Gift this machine to friends and help them stay relaxed all day long.
Unlike traditional vibration plates, this vibration platform features handles with sensors that track your calories. Its soft non-slip surface ensures maximum stability and comfort while it shakes every inch of skin on your body.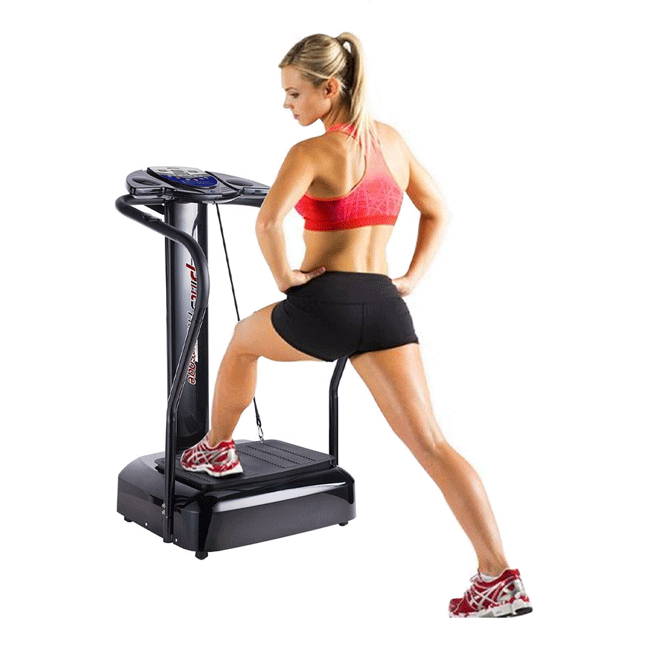 Pair this whole body vibration platform with your favorite workout routine, thereby, making it even more effective. With only 10 minutes a day, this would equate to 300 sit-ups, 1 hour of jogging and 30 minutes of swimming.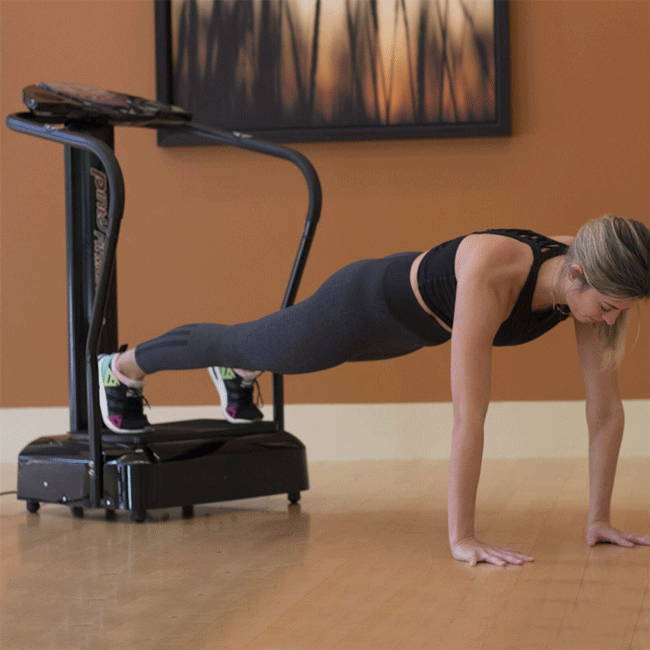 When compared to other vibration machines, this one is unique and is equipped with a lot more features such built-in audio speakers and multiple LCD screens that display your different body metrics.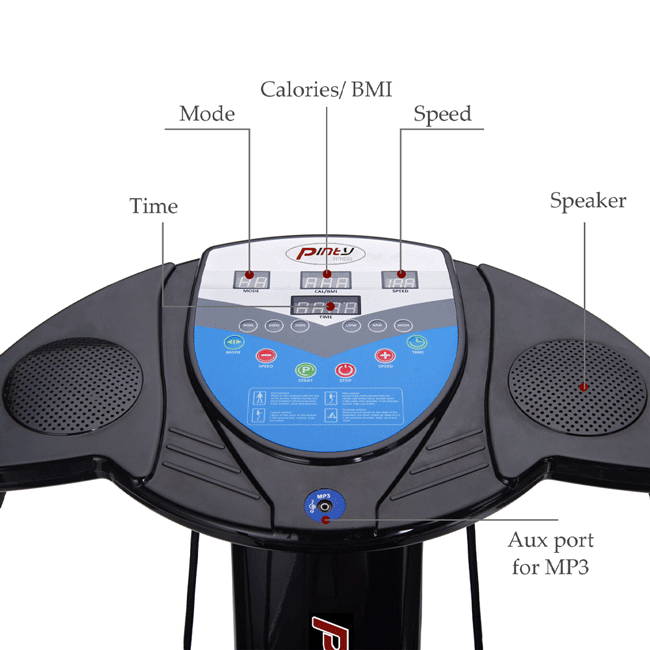 FREQUENTLY ASKED QUESTIONS
What is the max. weight capacity of the plate?
A: The machine can carry up to 136 kg (300 lbs).
Does this require any assembly?
A: Yes, minor assembly is required.
Is the device suitable for both men & women?
A: Yes, it can be used by both men and women of all ages.
Does it come with any warranty?
A: This product is back by a 30-day money back guarantee and a 1 year manufacture warranty. In addition, you may also purchase our extended warranty for greater coverage.