The beef mincer can be used in both home & commercial kitchens.
This grinder comes with everything you need to chop your meat.
Gift this chicken mincer and share the joy of more efficient grinding.
This industrial meat grinder features a 850 watt high-power motor that has a rotating speed of 180r/min. This allows you to grind up to 250kg/550lbs of meat per hour, making if extremely efficient to use.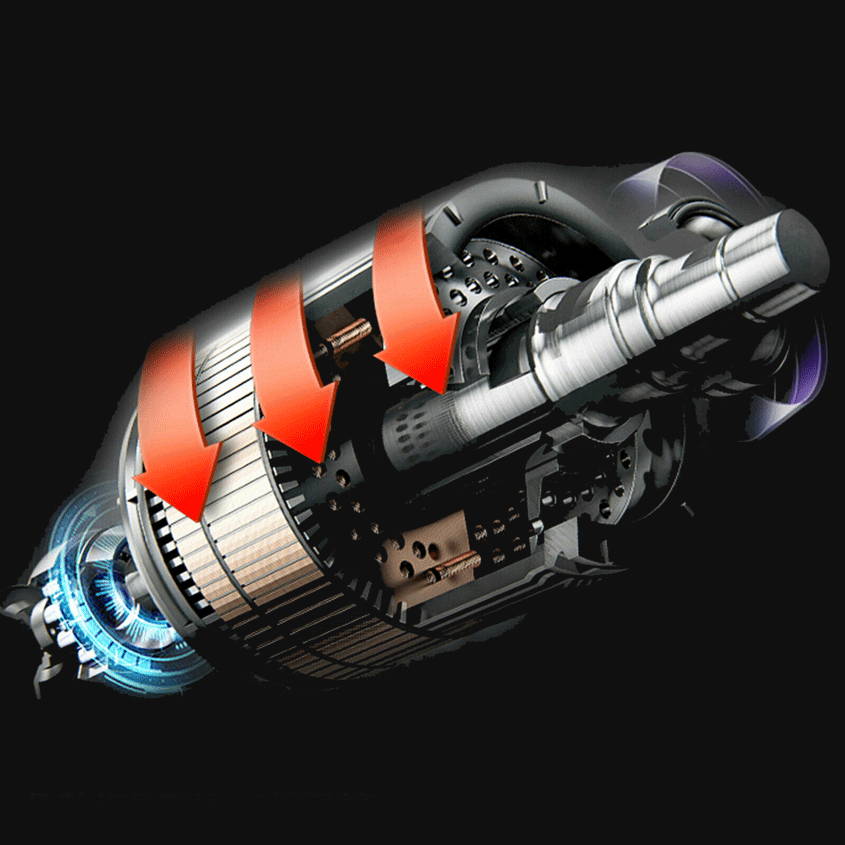 Standing only 17 inches in height, the food grinder is small and compact in size and will fit all home and commercial kitchens. This way, you could have a beef mincer by your side at all times.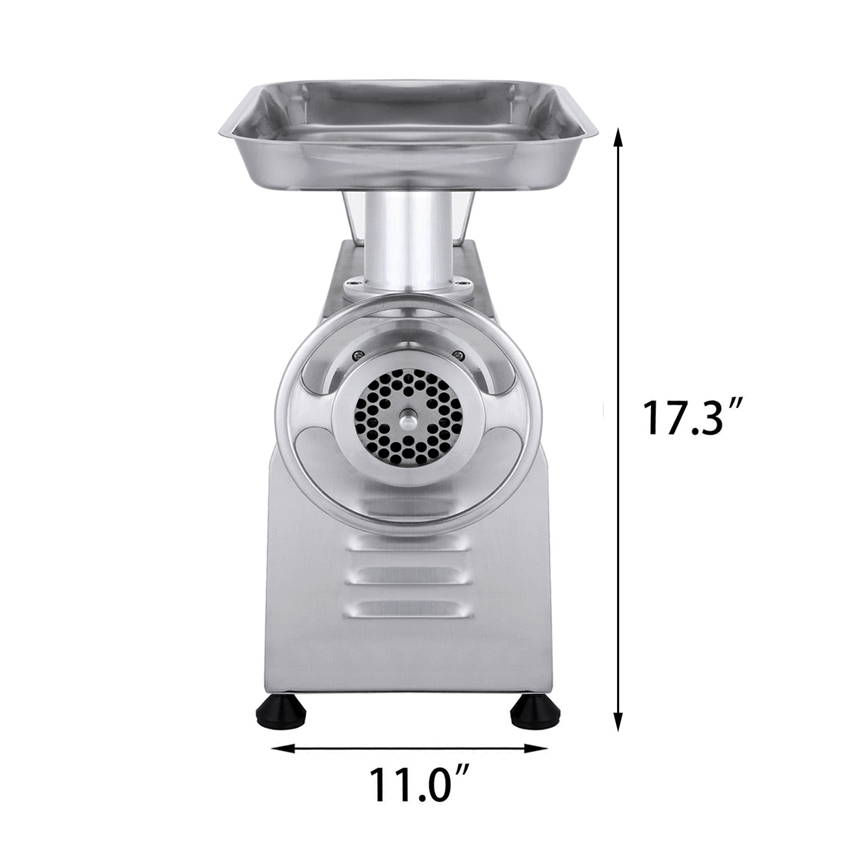 Better yet, the meatgrinder is equipped with a removable grinding head, feeding tray, grinding blade, and sausage filler attachment, making it super easy to clean all the accessories and completely hassle-free.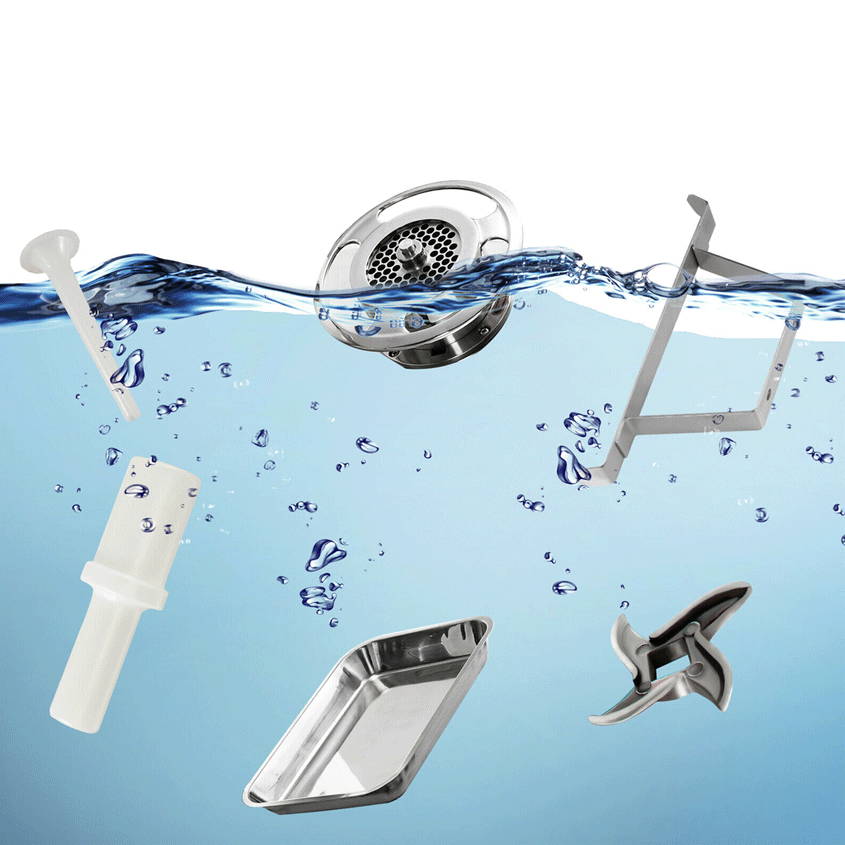 The meat grinder is perfect for many different applications such as grinding beef, chicken, spices, and much more. It is suitable for restaurants, supermarkets, fast food stores, butcher shops.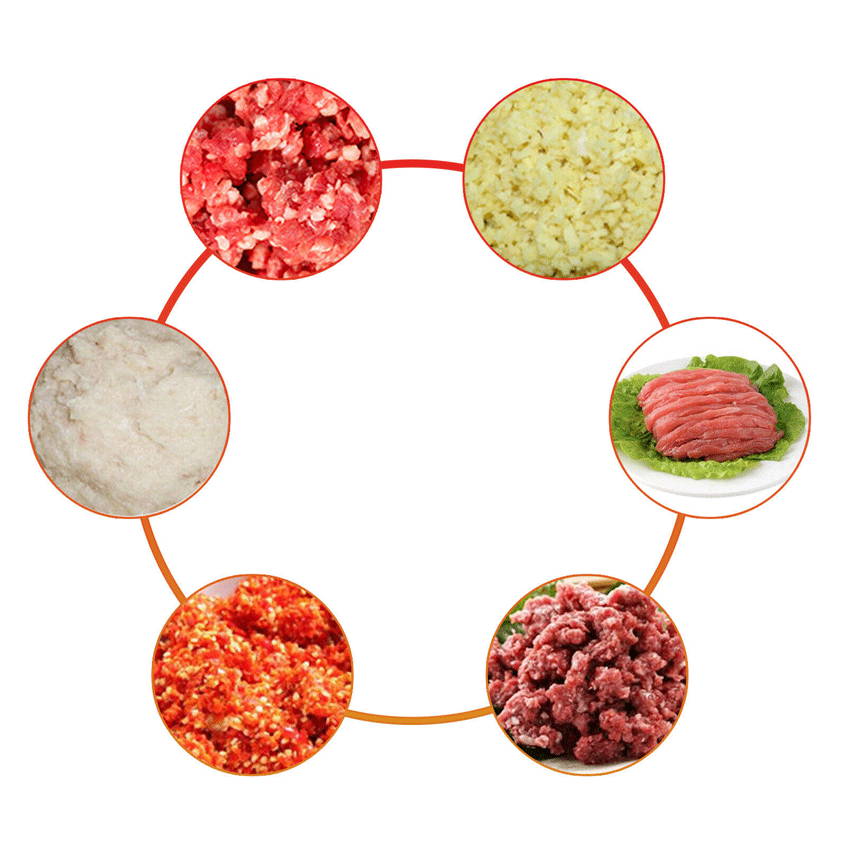 FREQUENTLY ASKED QUESTIONS
How many pounds of meat can it grind through per hour?
A: 550 or 772 lbs per hour.
Does this require any assembly?
A: Yes, minor assembly is required.
What size of shoot hole is on this electric meat grinder?
A: 1 1/2" in and it comes out at 2".
Does it come with any warranty?
A: This product is back by a 30-day money back guarantee and a 1 year manufacture warranty. In addition, you may also purchase our extended warranty for greater coverage.