The ergonomic design allows it to be used at home or in a restaurant.
Enjoy having a easy to clean and install restaurant kitchen sink.
Gift this to friends who need a new industrial-graded kitchen sink.
Stretching only 38 inches in width, the commercial stainless steel sink can be inserted into most home and industrial kitchens, and does not require a professional to install. Simply connect the sink to an water outlet and that's it.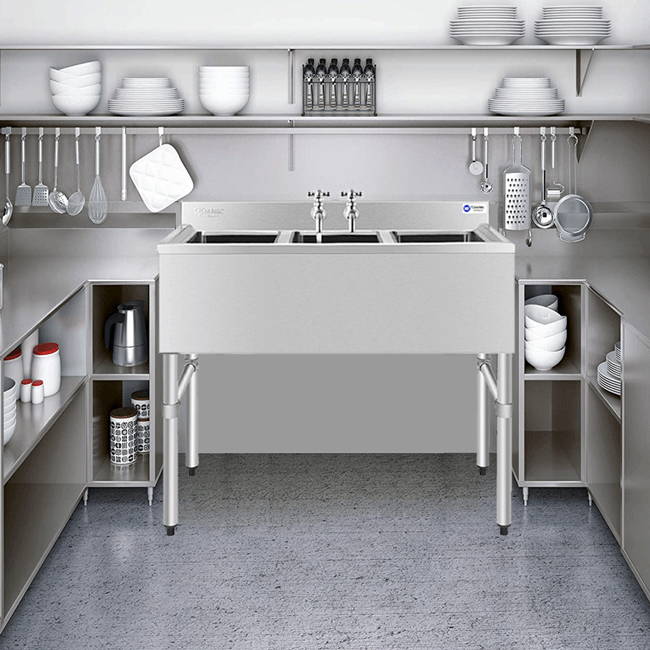 The three compartment commercial utility sink is uniquely engineered to provide you with enough space to separate all your kitchenware, making it more efficient to clean and rinse at the same time.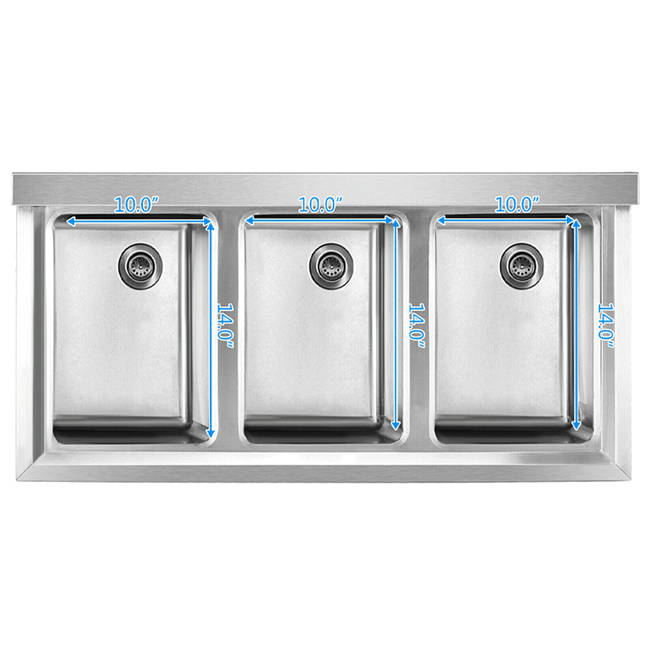 FREQUENTLY ASKED QUESTIONS
Is the faucet included with this drop in 3 compartment sink?
A: No, the faucet is not included.
Does this require any assembly?
A: No, it comes assembled.
What is the distance between the faucet mounting holes?
A: 3" on-center, 0.9" mounting holes diameter.
Does it come with any warranty?
A: This product is back by a 30-day money back guarantee and a 1 year manufacture warranty. In addition, you may also purchase our extended warranty for greater coverage.