The quick hitch is easy to setup and can be setup in minutes.
The pallet fork comes with everything you need in the box.
Gift this fork someone and share the ease of lifting heavy goods.
Measuring 42 inches in length, this kid steer pallet fork has enough area coverage to carry all your load without any issues. The clamp-on design saves you from needing to drill holes to install the pallet fork.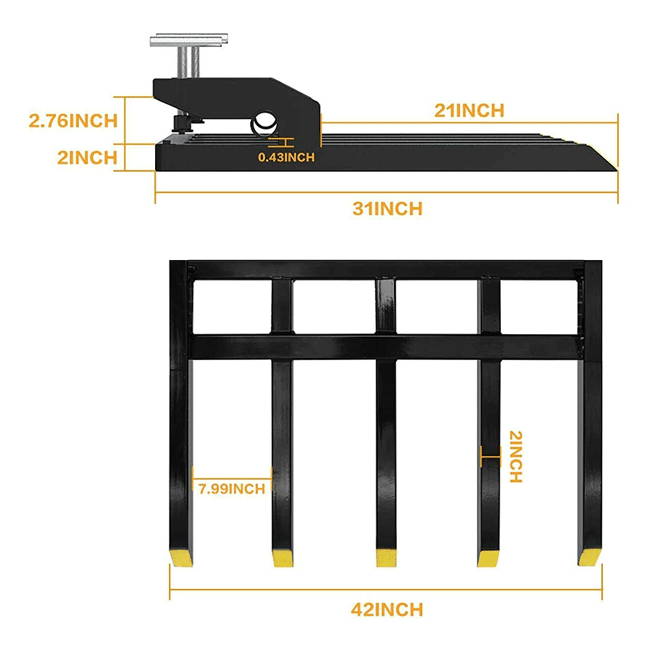 The skid steer attachment features a powder-coated finish that promotes durability and longevity, and is made of industrial-graded steel that is capable of withstanding extreme working conditions.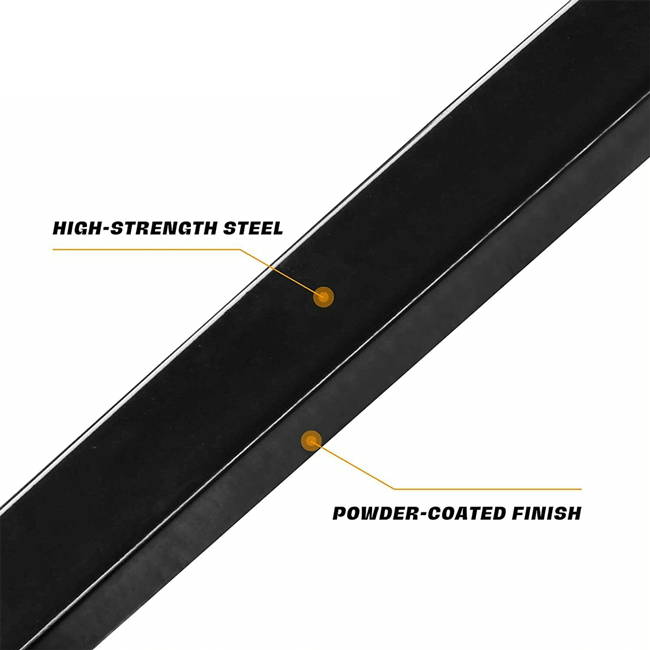 FREQUENTLY ASKED QUESTIONS
What is the minimum bucket size that this will fit on?
Does this require any assembly?
A: No, it comes assembled.
How much weight can the tractor pallet fork hold?
Does it come with any warranty?
A: This product is back by a 30-day money back guarantee and a 1 year manufacture warranty. In addition, you may also purchase our extended warranty for greater coverage.