The modern design makes it suitable for use anywhere outdoors.
This luxurious fire pit is super easy to operate, assemble and clean.
Gift this to friends who need some extra warmth during the chilly days.
Unlike traditional fire pits, this premium pit comes with a wide tabletop that allows you to place your food and beverages on it while you mingle with your loved ones. It replaces your coffee tables and enhances your overall lounging experience.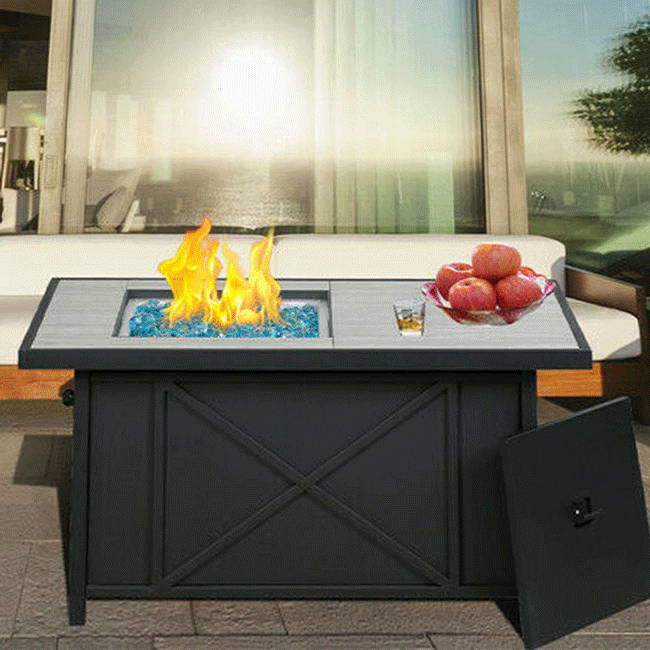 Enjoy a hassle-free cleaning experience with this freestanding propane fire pit. It does not produce amber or ash that leaves behind stains that are difficult to rub off. Plus, the smoke free environment reduces any potential health impacts.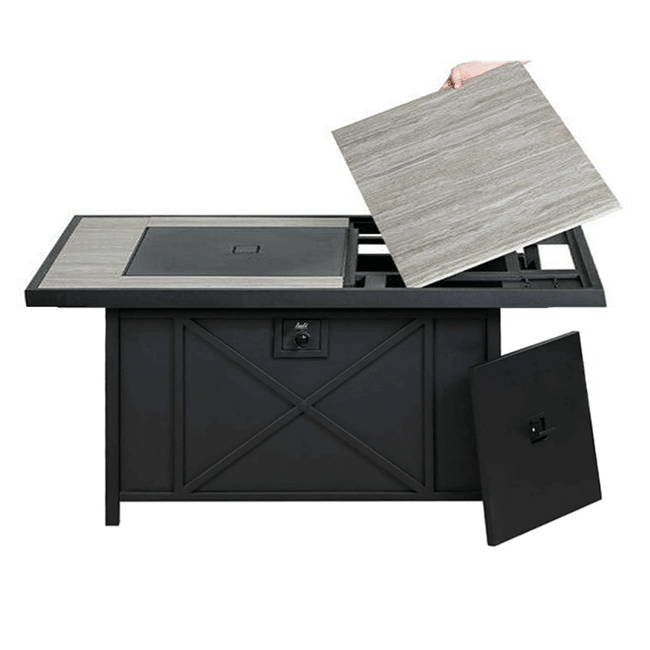 The fire pit comes equipped with 15lbs of beautiful-looking blue stones that evenly distributes the fire, while giving the table a nice modern and vibrant look. This way, you could pair it with any outdoor furniture.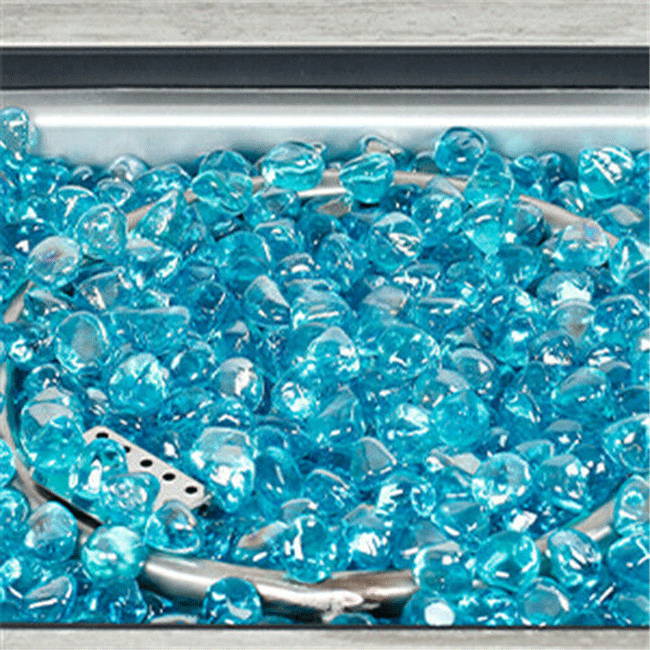 FREQUENTLY ASKED QUESTIONS
What type of material is this fire pit made with?
Does this require any assembly?
A: Yes, minor assembly is required.
Are the ceramic tiles on the table removeable?
A: Yes, the tiles are removeable and can be replaced.
Does it come with any warranty?
A: This product is back by a 30-day money back guarantee and a 1 year manufacture warranty. In addition, you may also purchase our extended warranty for greater coverage.