The electric indoor fireplace can be used anywhere at home or the office.
The wide outlets allow for instant heating and even heat distribution.
Gift this fireplace to friends and help them transform their homes.
The electric recessed fireplace comes with a remote controller and touch controls that allow you to adjust the temperature and flame effects without needing to be near the fireplace, making it extremely convenient to use.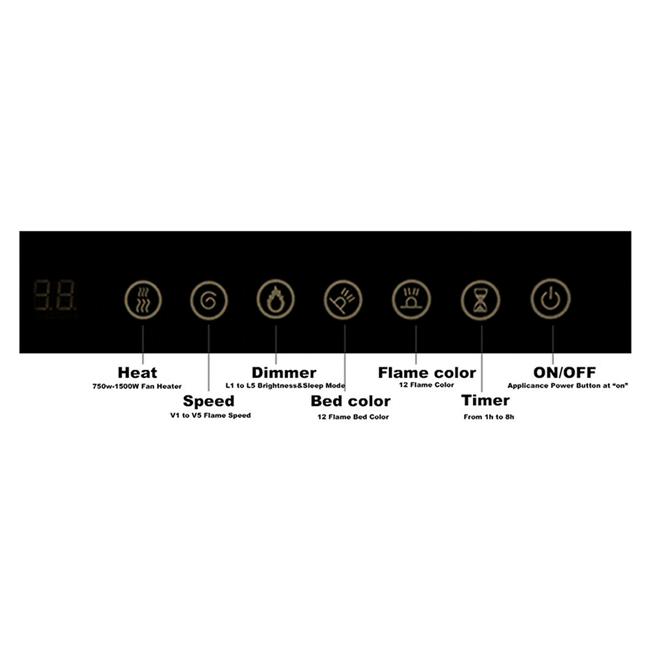 Hang this modern-looking multicolor electric heater on any wall and let it transform your room with burning flames. Its simply design makes installation as easy as hanging a picture frame and can be done in minutes.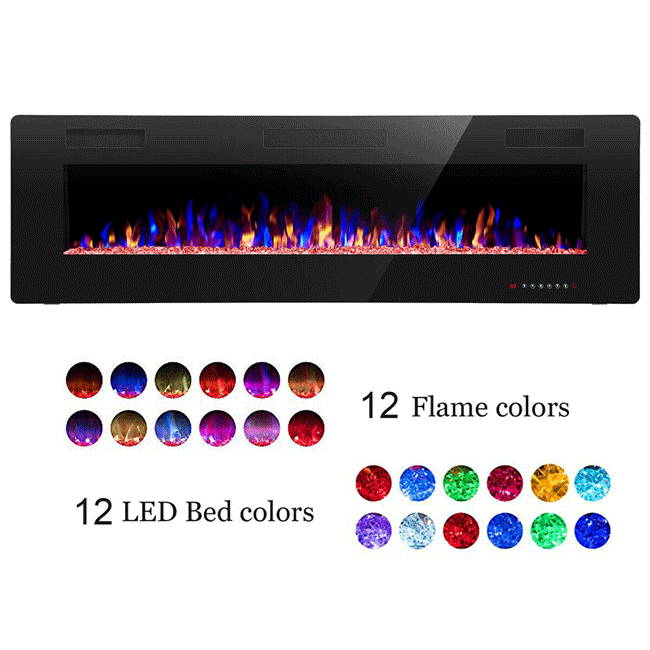 Stretching 60 inches in length, the indoor fireplace is extremely attractive in design and matches perfectly with any modern furniture or decor. It is ultra thin, thereby, making it fit perfectly into your wall.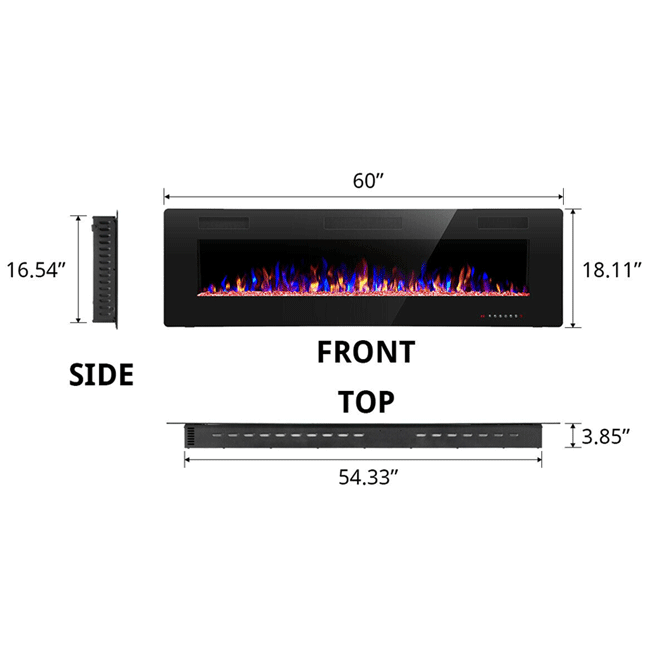 FREQUENTLY ASKED QUESTIONS
Can this fireplace be inserted into a cabinet?
A: Yes, it can be inserted into a media cabinet.
Does this require any assembly?
A: Yes, minor assembly is required.
Is the heat, color and brightness adjustable?
A: Yes, the heat level, color and brightness can be adjusted using the remote.
Does it come with any warranty?
A: This product is back by a 30-day money back guarantee and a 1 year manufacture warranty. In addition, you may also purchase our extended warranty for greater coverage.