The foldable design allows it to be used at home or in a warehouse.
Featuring a stainless steel body, the machine is super easy to clean.
Gift this to your friends who need a hand carry items up & down stairs.
Made with industrial-graded stainless steel, this electric stair climbing dolly is designed to carry heavy items without you needing to apply much force. The frame is engineered to last due to its coated exterior.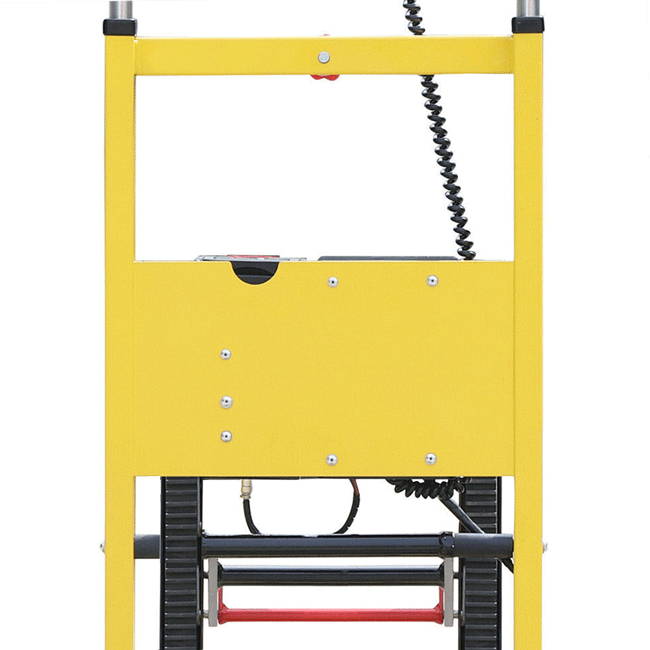 Unlike traditional motorized stair climbing dollies that could only carry less than 200 lbs of load, this electric dolly for stairs is capable of carrying 365 lbs of load at a time, making it extremely efficient to use.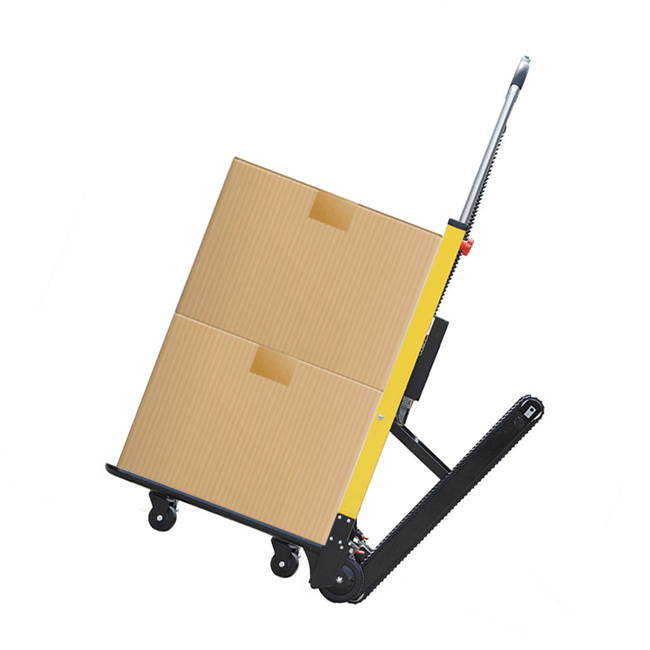 The heavy duty 120W DC motor is engineered to withstand rough conditions that may appear in warehouses and back staircases. It is uniquely positioned to add weight to the back, making it easier to tilt the dolly when fully loaded.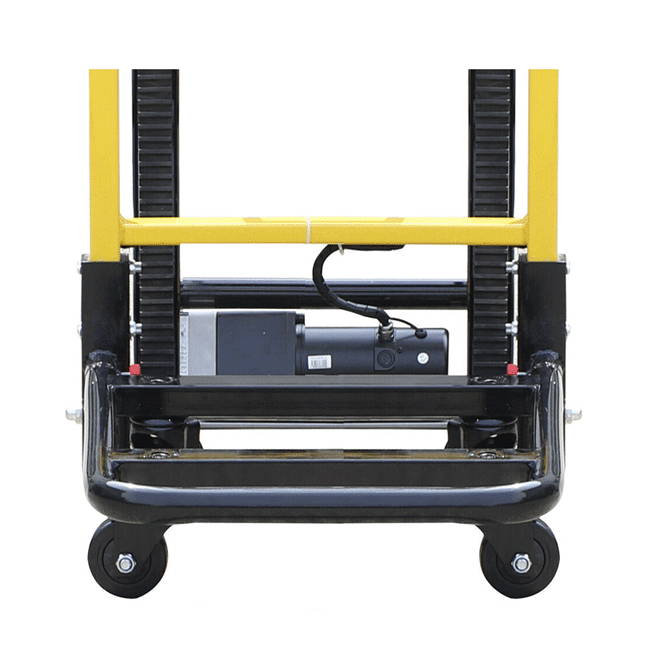 FREQUENTLY ASKED QUESTIONS
What is the max. load capacity of the stair climbing dolly?
Does this require any assembly?
A: Yes, minor assembly is required.
What is the max. speed of this motorized dolly for stairs?
Does it come with any warranty?
A: This product is back by a 30-day money back guarantee and a 1 year manufacture warranty. In addition, you may also purchase our extended warranty for greater coverage.