The modern design makes it suitable for use anywhere outdoors.
The heater comes with everything you need to start warming.
Gift this propane patio heater and share the warmth all year round.
Made with a beautiful quartz glass enclosure, the propane patio heater gives your patio an elegant touch. It is capable of outputting up to 42K BTU of heat, giving you and your friends much-needed warmth all day long.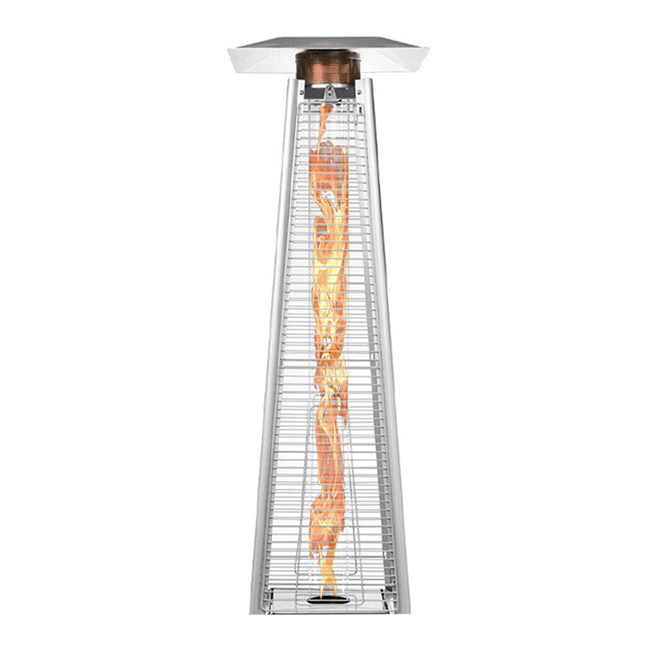 Unlike traditional propane heaters, ours is freestanding and can be positioned anywhere in your home or yard without needing any assistance. This way, you can view this pyramid-style patio heater from different angles.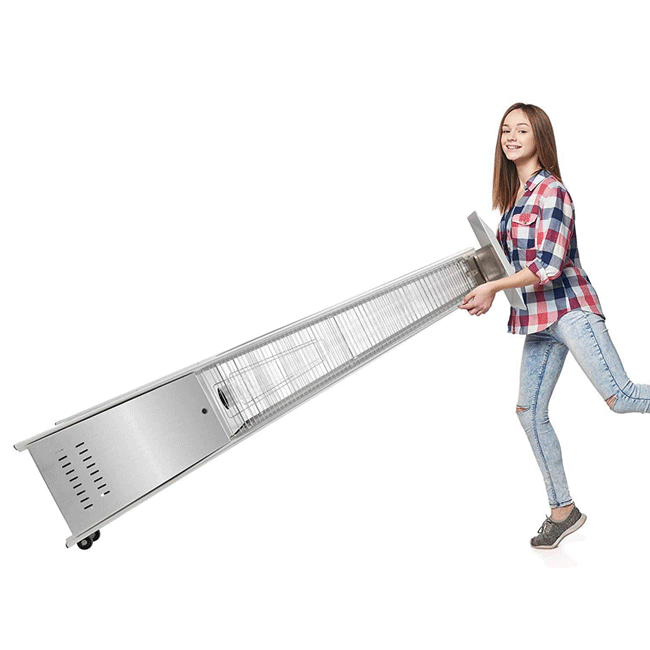 The heater features a built-in safety valve that will automatically shut off the fuel supply if unit is tilted or tipped. It also includes protective mesh surrounding the ceramic-glass heating column, and a pilot light for safer startup/shutdown.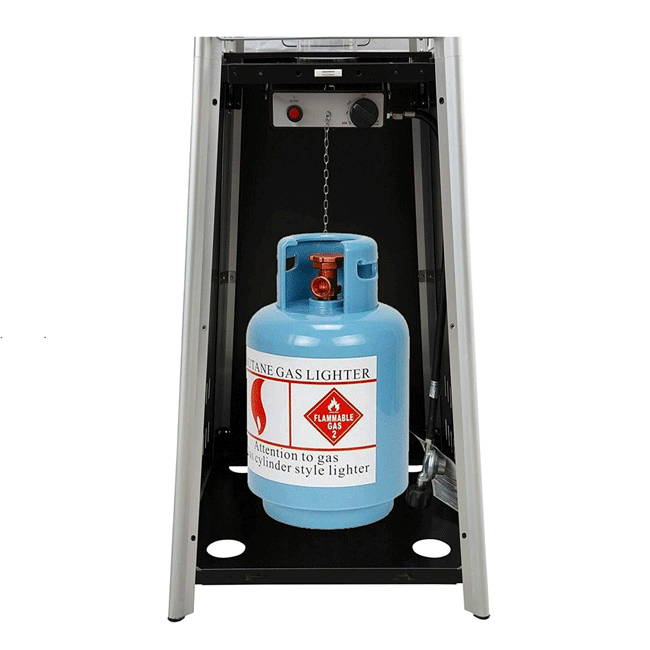 FREQUENTLY ASKED QUESTIONS
What kind of propane gas tank is needed for this heater?
A: It requires a 20lb propane gas cylinder (Not Included).
Does this require any assembly?
A: Yes, minor assembly is required.
Is a cover included with the glass tower propane heater?
Does it come with any warranty?
A: This product is back by a 30-day money back guarantee and a 1 year manufacture warranty. In addition, you may also purchase our extended warranty for greater coverage.