The small design makes this ice cube make suitable for most kitchens.
The ice machine requires little assembly and is super easy to operate.
Gift this commercial ice maker machine to friends and help them stay cool.
The clear ice maker features an intuitive interface that allows you to customize your ice cubes with a single press of a button. Better yet, it is equipped with a self-cleaning mode that saves you from needing to manually clean it yourself.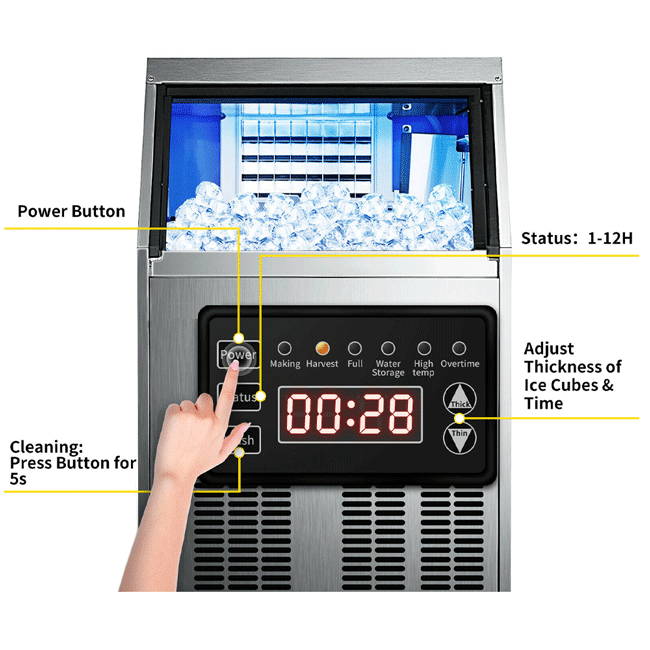 Weighing only 27 kg, this built-in ice cube machine is extremely easy to install and operate. When compared to traditional ice maker machines, the unit is lightweight and can be easily moved around without much effort.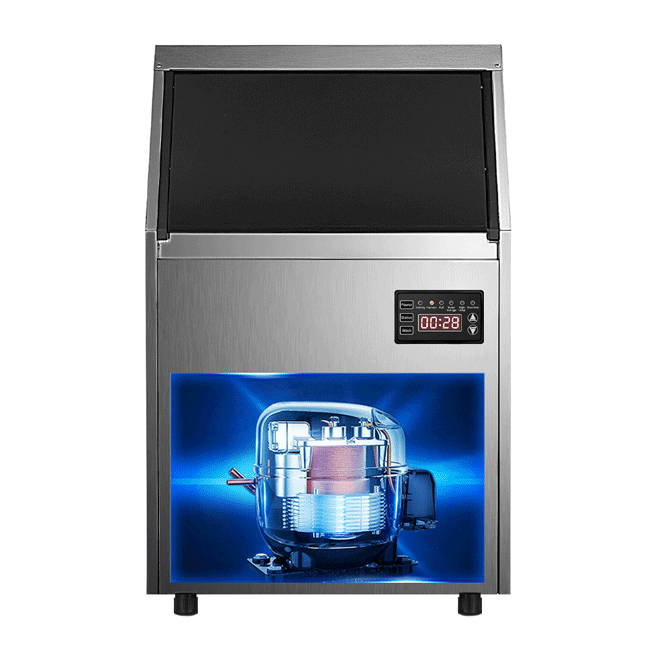 FREQUENTLY ASKED QUESTIONS
How many pounds of ice can it make in 24 hours?
Does this require any assembly?
A: Yes, minor assembly is required.
What shape of ice does this ice machine produce?
Does it come with any warranty?
A: This product is back by a 30-day money back guarantee and a 1 year manufacture warranty. In addition, you may also purchase our extended warranty for greater coverage.